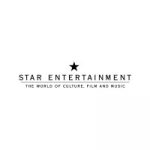 International Film Producer
The World of Culture, Music and Film is looking for an International Senior Film Producer (m/f/d) in the field of Film/ TV (fiction & non-fiction)!
About Star Entertainment:
Star Entertainment is an international production company, operating since 1999 in the fields of film, live entertainment, culture and philanthropy. In the area of film, Star started with minor investments in "Shaft" and "Mission Impossible II" and has produced films with the likes of Richard Curtis and Oscar-wining talent. Václav Havel honored "Letter to Anna" about the murdered Russian journalist Anna Politkovskaja. Among the most reknown cultural projects were contributions to Bob Geldof's "Live 8", the creation of "The Wall Museum" in Berlin and installations with Ai Weiwei. Concerts range from operas and musicals to film orchestra perfromances on themes such as Harry Potter, The Lord of The Rings and Hans Zimmer. Star has hosted the likes of Sting, Liza Minelli, Bryan Adams, Anna Netrebko, Lang Lang, Bono, Roger Waters and Arcade Fire. In the field of philanthropy Star Entertainment has produced the annual Cinema for Peace Gala since 2002, created "Sports for Peace" with Muhammad Ali and Nelson Mandela as well as "Help Haiti Home" for Sean Penn, enabling charitable organizations to raise in total more than 50 Mio USD.
Your Tasks:
Lead national and international productions
Film financing and film fund/ grant applications
Talent acquisitions with a focus on screenwriters and directors
Contracts and negotiations at all levels
Direct reporting to the CEO
Screenplay, Story and Project Development
This is what we offer:
Interesting projects in the documentary and feature film sector.
A dynamic team
Your Profile:
Several years (mind. 3) of experience in film development, production and film finanzing
Successful film fund and grant applications
Fluent in English
Experience with streamers, studios, and international productions
Min. of 3 international feature film/ TV credits (IMDB)
Please send us your CV through Linkedin and let us know your earliest possible starting date.
We are looking forward to your compelling application!
To apply for this job please visit LinkedIn.