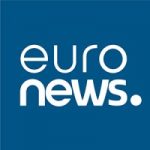 International Advertising Sales Manager
Euronews Company
Euronews is a leading international news organisation in Europe. Its mission is to enable people to form their own opinions by presenting a diversity of views. Euronews is "All Views".
Since its launch in 1993 in Lyon (France), Euronews has been providing unbiased information to audiences around the world: the channel is distributed to more than 400 million TV homes and 160 countries, including 68% of homes in the European Union + UK. Each month, Euronews reaches more than 145 million people, both on TV and on digital platforms.
400 journalists from over 30 different nationalities work on Euronews' 12 language editions, covering European and international news 24/7 in Arabic, English, French, German, Greek, Hungarian, Italian, Persian, Portuguese, Russian, Spanish, and Turkish. Since 2018, Euronews has launched five franchise projects: Euronews Albania, Euronews Georgia, Euronews Serbia, Euronews Romania and Euronews Bulgaria.
Euronews Berlin
Euronews Berlin, the advertising sales division of Euronews in Germany, is responsible for sales in Central and Eastern Europe, the Caucasus, and Central Asia.
Job summary
Reporting to the International Sales Director, you will actively and predominantly manage the German speaking market, being responsible for securing advertising revenue.
In your role as International Sales Manager, you will be in direct contact with clients and agencies to create, design and deliver creative and relevant media solutions drawing on a first-class news multimedia inventory.
Key responsibilities
Your main duties will involve:
1.Development of client portfolio and sales revenues
Delivering revenue objectives for allocated agencies and clients' portfolio across TV and digital: assisting with the accurate forecasting of revenue; ensuring regular follow ups and updates as per targets,
Participating in the research/prospecting and acquisition phase and developing contacts to reach new clients,
Developing new business opportunities and building detailed offers,
Being part of negotiation phases with clients and ensure deals confirmation,
Contacting clients on a regular basis to build and present proposals.
2.Campaign Implementation
Ensuring the delivery of the campaigns with dedicated support teams,
Follow-up of necessary paperwork i.e., contracts, etc.
Verifying necessary servicing is carried out for each agency/client - mid/post campaign.
Profile required
3-5 years + of sales experience
A strong media understanding, preferably in digital media
Experience of selling and negotiation in the international marketplace
Integrity, initiative, drive, energy, and enthusiasm for the task of selling
Excellent communication, presentation, and interpersonal skills
Speaking German and English at a fluent level is compulsory
An ability to think and work creatively
An ability for acquisition / direct contacting of clients
Self-motivation / entrepreneurial skills
Further information
Type of contract: Permanent contract
Start date: ASAP
Location: Berlin
If you meet these criteria and the position interests you, please apply online with a CV and motivation letter. This is an equal employment opportunity and applications will be dealt with utmost confidentiality and will be strictly reserved for the use of this specific recruitment.
Please apply with a CV in English.
To apply for this job please visit LinkedIn.