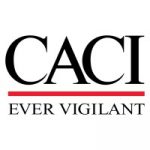 Intelligence Strategy Analyst
Job Category: Intelligence
Time Type: Part time
Minimum Clearance Required to Start: TS/SCI
Employee Type: Part-Time On-Call-Long-Term Assignment
Percentage of Travel Required: Up to 10%
Type of Travel: Continental US
Are you looking to put your intelligence skills to use? Want to join our team and help serve our mission in the United Kingdom? We have a great short-term opportunity that might be right for you!
As the Strategy Analyst, you'll be responsible for a multiple-discipline skill set using Structured Analytic (SA) techniques by sorting, convergent/divergent thinking, and competing hypotheses analysis to merge data into tailored, near and long-term assessments with confidence ratings derived from Director of National Intelligence (DNI) standards.
As a strategy and doctrine analyst, you use your specialized experience and your attention to detail to develop products and analytic assessments to give your client the actionable intelligence and context they need. If you have excellent analytical expertise and a problem-solving mindset, we have an opportunity to use those skills to support our warfighters.
As a strategy and doctrine analyst on our team, you'll help your client understand their operational landscape and mission environment. Using your understanding of strategy and doctrine, you'll support MILCAP-related issues with a specific focus on asymmetric and conventional military threats and doctrine. You'll validate the information and apply client tradecraft as you build assessments for clients and policymakers.
PLEASE NOTE: This position could entail shift/rotation involving nights, weekends, holidays, etc. Additionally, based on USEUCOM mission requirements, schedules can change with little to no notice.
To be considered for this role, an applicant MUST be willing to arrive in the United Kingdom no more than 30 days after hiring.
Required Qualifications (APPLICANTS WITHOUT THESE QUALIFICATIONS WILL NOT BE CONSIDERED):
No less than 5 years of demonstrated experience performing the specific duties outlined in the position description; general or other intelligence experience will not be accepted as a substitute
Demonstrated training courses and proficiency in DIA intelligence tradecraft, specifically in generating finished production
Demonstrated knowledge and experience in producing finished intelligence for military-focused topics, to include but not limited to OOB, adversary capabilities, target analysis, air/ground/maritime systems, etc.
Demonstrated experience in intelligence reporting tools
Current TS/SCI Clearance
Current US passport with NO LESS than six months prior to expiration
BA/BS Degree
Preferred Qualifications
Foreign language proficiency in Russian or Ukrainian
MA/MS Degree
What We Can Offer You
We've been named a Best Place to Work by the Washington Post.
Our employees value the flexibility at CACI that allows them to balance quality work and their personal lives.
We offer competitive benefits and learning and development opportunities.
We are mission-oriented and ever vigilant in aligning our solutions with the nation's highest priorities.
For over 60 years, the principles of CACI's unique, character-based culture have been the driving force behind our success.
Company Overview: At CACI, you will have the opportunity to make an immediate impact by providing information solutions and services in support of national security missions and government transformation for Intelligence, Defense, and Federal Civilian customers. CACI is an Equal Opportunity/Affirmative Action Employer. All qualified applicants will receive consideration for employment without regard to race, color, religion, sex, sexual orientation, gender identity, national origin, disability, status as a protected veteran, or any other protected characteristic.