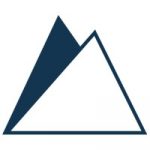 Intelligence Analyst
Prevail Partners delivers high quality intelligence, research and consultancy services to clients ranging from governments and multinational corporations to non-governmental organisations. These services are delivered predominantly across Europe, the Middle East and Africa.
We are looking for an Intelligence Analyst to join our Information Fusion Cell based in London formed of highly capable intelligence professionals formed of former military and private sector intelligence professionals. The Intelligence Analyst will provide insight and analysis from multiple sources of information which will be used to provide guidance to external partners and inform operational decision-making on live operational projects.
The ideal candidate will have good working experience in the intelligence sector and must be able to adapt to dynamic priorities and tasking by the Intelligence Manager. You will use cutting edge open-source intelligence platforms and media analysis tools to deliver excellence to our customers.
Requirements

Essential Criteria

Formal intelligence analysis training.
Strong IT literacy including MS Office Suite.
Able to commute and work daily on-site in a central London office.


Highly Desirable Criteria

Ukrainian or Russian language.
Experienced in open-source research and intelligence gathering techniques.
Experience working in a military intelligence, law enforcement, Government, or private intelligence environment.
Understanding the political and military context of the current Ukraine conflict.
An understanding of Russian Federation Armed Forces doctrine, organisational structures and equipment.
Experience of varied analytical techniques, including link analysis, temporal analysis, analysis of competing hypothesis and intelligence preparation of the environment.


Prospective candidates should demonstrate the ability to

Work with peers and support the delivery of high-quality intelligence products.
Ability to collate, evaluate and assess intelligence from a variety of different intelligence sources.
Work effectively under pressure and to tight deadlines, demonstrating motivation, initiative, and focus.
Provide daily updates to the Intelligence Manager and be responsive to shifting priorities.
Mental agility to tackle a wide range of intelligence problem-sets in support of operations and activity.


Benefits

What we offer here at Prevail:


Competitive salary, salary sacrifice pension, access to onsite gym facilities, enhanced leave polices, and private healthcare after two years at Prevail.