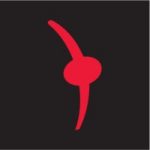 Intelligence Analyst
KELA, the global leader in Cybercrime Intelligence, would like to hire a US-based Threat Intelligence Analyst for a remote position in its Cyber Intelligence Center. If you are curious, like to connect the dots, to research and put all that in a concise, to the point writing (in English) - we want you!
You will be required to operate semi-autonomously to conduct collection and production of intelligence reports.
You will also be in close communication with our clients to deliver the insights we find on the cybercrime threats pertaining to them.
RESPONSIBILITIES:
* Collecting, analyzing, cross referencing and interpreting data using KELA's platforms as well as multiple cybercrime and open-source sources
* Investigating relevant intelligence sources, threat actors, attack tools and techniques and identifying new and emerging cybercrime trends
* Producing and communicating actionable intelligence reports for delivery to KELA's clients.
SKILLS & QUALIFICATIONS:
* Investigative and analytical problem-solving skills
* Active interest and creative thinking
* Excellent attention to details and ability to organize and prioritize work with little supervision
* Excellent written and oral communication skills in English
* Experience in an intelligence /research organization- Advantage
* Familiarity with the Darknet ecosystem - Advantage
* Proficiency in additional foreign languages (Spanish, Japanese, Chinese, Russian, Arabic etc.) - Advantage