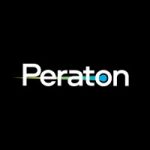 Intelligence Analyst II
Responsibilities
Provides intelligence support for contingency operations, battle staff and operational-level planning, Joint and multi-lateral training exercises, and strategic engagement policy throughout the Areas of Operational Responsibility (AOR) and Areas of Interest (AOI). Monitors and analyzes all strategic and operational aspects of political, military, and economic developments for the countries in the AORs and AOIs. Assesses future and on-going political-military developments, military capabilities and doctrine, weapons acquisitions, and employment of military forces within each country. Researches, authors, and coordinates threat assessments to support the Commander and the other senior leadership as well. Connects pieces of information that is available from different sources like field agents and form reliable reports on anti-terrorism and national security to deal with potential threats. Assesses the believability of the information from the reliable sources, collects it and validates intelligence. May provide team leadership to other Analysts.
Responsible for research of Publicly Available Information (PAI) by performing Persistent Horizon Scanning (PHS) of potential threats, opportunities and likely future developments including those that are at the margins of current thinking and planning.
Horizon scanning may explore novel and unexpected issues, as well as persistent problems or trends. Performs and provides market research of technologies to track, understand, and evaluate technology evolutions, market trends, and patterns.
Assists Prototype Initiation team in developing prototype concepts through market research technologies discovery, Concept of Operations (CONOPS), and operation views.
Principal analyst provides analysis of all-source data in a multi-intelligence area to produce executive-level defense reports relevant on a national or global level.
Serve as subject matter expert in the intelligence analysis field. Leads in the market research of all-source data and assists other intelligence analysts in the operation and use of intelligence tools.
Provides expert analysis of intelligence products for potential prototyping.
Conducts signal, imagery, and multi-source intelligence analysis.
Provides imagery interpretation, basic plotting, map reading, image orientation for stereo viewing, identification of equipment and objects for defense analysis, and marine vessel identification.
Uses multiple types of sensing systems, including radar and spectral imagery sources.
Trains in one or more areas of; threat analysis, foreign intelligence, counterintelligence, risk and vulnerability assessments, military operations, investigations, technology protection, security, and antiterrorism/force protection.
Qualifications
Required Qualifications:
Bachelors Degree and 2+ years of related experience or Masters degree in relevant field.
Active Top Secret clearance.
Preferred Qualifications:
Experience with F2T2EA targeting.
Experience writing intelligence reports.
Knowledge of Boolean logic.
Masters degree in Russian or Chinese Studies.
Peraton Overview
Peraton drives missions of consequence spanning the globe and extending to the farthest reaches of the galaxy. As the world's leading mission capability integrator and transformative enterprise IT provider, we deliver trusted and highly differentiated national security solutions and technologies that keep people safe and secure. Peraton serves as a valued partner to essential government agencies across the intelligence, space, cyber, defense, civilian, health, and state and local markets. Every day, our employees do the can't be done, solving the most daunting challenges facing our customers.
Salary Range
Salary Minimum: $40,000
Salary Mid: $80,000
Salary Maximum: $100,000
The estimate displayed represents the typical salary range for this position, and is just one component of Peraton's total compensation package for employees. Other rewards may include annual bonuses, short- and long-term incentives, and program-specific awards. In addition, Peraton provides a variety of benefits to employees.
An Equal Opportunity Employer including Disability/Veteran.