Archived (not relevant)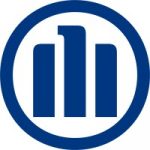 Insurance Accounting and Closing Expert (m/f/d) in Group Accounting and Reporting, Allianz SE
Job description:
#StandwithUkraine


Job Purpose/Role
Group Accounting & Reporting provides reliable, high quality financial information to management, investors,analysts, regulators and the general public through external reporting.
As Insurance Accounting and Closing Expert in Group Accounting & Reporting you will be part of the Closing andPrinciples Reinsurance team of Allianz SE.
The Closing and Principles Reinsurance team is in charge of reinsurance based accounting and reportingrequirements under IFRS, HGB and Solvency II for Allianz SE, the holding and reinsurance company of Allianz Group.
The responsibilities of this team range from accounting policy guidance, preparation of quarterly and annualclosings, planning and analysis of financial data to presentation of results to various internal and externalstakeholders (Management/Supervisor/Public). Moreover, the Closing and Principles Reinsurance team will provideaccounting and closing services to other insurance subsidiaries of Allianz SE.
Within this team you will take a pivotal role in the preparation of the monthly and quarterly closing (with anemphasis of the insurance accounting) for an Allianz insurance subsidiary of Allianz SE.


Key Responsibilities
As Insurance Accounting and Closing Expert in Group Accounting & Reporting you will support an Allianzinsurance subisidiary of Allianz SE with the following tasks:


Provide accounting guidance under IFRS, HGB and MVBS from an insurance accounting perspective
Support the preparation of the monthly and quarterly closing with a focus on the insurance topics (e.g.computation of the equalization reserve)
Perform analysis on the financials and support the yearly planning exercise
Act as interface with our external auditor on insurance accounting matters and significant transactions
Key Requirements/Skills/Experience
Qualification


You have completed a university degree – preferably in Accounting, Finance, Business Administration,Economics, Mathemathics
You have excellent technical skills in MS Office (Word, Excel, PowerPoint) – VBA/Macro knowledge is a plus
Fluent written and verbal conversational skills in German and English complete your profile
Experience & Key skills


You have solid IFRS, HGB and Solvency II accounting knowledge with a minimum of 3 year workingexperience in the insurance industry or a comparable audit background
You have strong analytical and communication skills
You have the ability to prioritize tasks in a rapidly evolving environment while delivering high qualitysolutions
You enjoy designing and optimizing processes independently
You have an open mindset and a Can-Do attitude
You have a high affinity for insurance and financial market topics and enjoy driving digitization
You are an expert in using Microsoft Office and IT reporting tools, SAP knowledge is a plus
Additional Information


We offer: Career development programs, Workwell@AllianzSE, Flexible working arrangements


Senior Recruiter: Ms. Sabrina Diclemente: +49 89 3800 69518
Please submit your applications only via our online tool.


We support Ukrainian and Russian job-seeking refugees looking for a new job - your applications are welcome.



1380 | Finance & Accounting | Professional |Allianz SE | Full-Time | Permanent