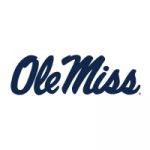 Instructional Assoc Professor & Assoc Director
This Position is for an Instructional Associate Professor & Associate Director with a public university work location in University, MS.
Position Description
The Croft Institute for International Studies at the University of Mississippi (www.croft.olemiss.edu) invites applications for the position of Instructional Associate Professor & Associate Director with a start of July 1, 2023. The Croft Institute, a signature program on campus, administers the interdisciplinary major in International Studies within the College of Liberal Arts. The major focuses on contemporary affairs in their cultural, economic, political and social context and emphasizes the importance of language learning.
This is 12-month faculty position with both teaching obligations and extensive administrative responsibilities. Candidates need to hold a Ph.D. in one of the fields that are part of the Croft curriculum (anthropology, history, economics, modern languages, political science, sociology) or a related interdisciplinary field. The candidate should demonstrate a high level of proficiency in at least one of the following foreign languages: Arabic, Mandarin Chinese, French, German, Korean, Japanese, Russian, or Spanish.
The Core Responsibilities Of The Associate Director Include

Teaching INST-designated classes as well as other classes in the candidate's discipline.
Supporting the Executive Director in the management of the Croft Institute.
Providing academic and career advising to international studies students.
Developing and implementing academic advising policies and procedures.
Working closely with the Department of Modern Languages and the Office of Study Abroad to help international studies majors in their selection of an appropriate study abroad program.
Managing the senior thesis classes in the international studies major.
Assisting the Croft Coordinator of Admissions and Recruitment in developing a successful recruitment plan for the international studies major.
Overseeing the Croft Visiting Speakers series.
Helping implement curricular changes in the Croft Institute in collaboration with the faculty.

Minimum Education/Experience

At least six (6) years of relevant teaching experience beyond the PhD.
At least two (2) years of relevant administrative experience.
Evidence of teaching excellence.

Interested applicants should apply online at https://careers.olemiss.edu by submitting a letter of interest, a curriculum vita, a statement of current and projected research interests, evidence of teaching effectiveness, and contact information for three references. Please direct additional questions to the chair of the committee, Dr. Oliver Dinius (dinius@olemiss.edu).
Review of applications will begin immediately and will continue until the position is filled. Salary is competitive. Women and minorities are especially encouraged to apply.
Background Check Statement
The University of Mississippi is committed to providing a safe campus community. UM conducts background investigations for applicants being considered for employment. Background investigations include a criminal history record check, and when appropriate, a financial (credit) report or driving history check.
EEO Statement
The University of Mississippi provides equal opportunity in any employment practice, education program, or education activity to all qualified persons. The University complies with all applicable laws regarding equal opportunity and affirmative action and does not unlawfully discriminate against any employee or applicant for employment based upon race, color, gender, sex, pregnancy, sexual orientation, gender identity or expression, religion, citizenship, national origin, age, disability, veteran status, or genetic information.