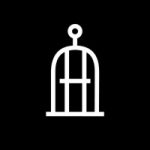 Information Technology Project Manager
WHO WE ARE
BAMBINIFASHION.COM is a digital children's clothing and lifestyle destination with their headquarters located in beautiful Vienna/Austria. Shipping happiness worldwide, it is the place where the most prestigious brands, the coolest and most up-to-date collections by designers from around the world, as well as sustainable fashion offerings for children blend seamlessly with the most outstanding and personalized service.
We are a company with an entrepreneurial spirit and innovative culture, and the e-commerce leader in the children's fashion space. Our office is located in Vienna's tech hub, and our open space is ideal for collaborative work.
JOB OVERVIEW
You will work with an international team at our headquarters in Vienna, as well as colleagues in remote locations. You will be responsible for the direction, coordination, implementation, management and completion of the project while remaining aligned with the strategy and goals of BAMBINIFASHION.
JOB RESPONSIBILITIES
Following the directions of the Department Head, ensuring that the project goals are met and the process follows the plan;
Ensuring compliance with objectives, organizational policies, procedures, and standards;
Maintaining project timeframes;
Coordinating project team members and developing schedules and individual responsibilities;
Using project management tools to track project performance;
Conducting risk assessments for projects;
Monitor and report on project progress;
Evaluate and assess the result of the project.
QUALIFICATIONS
English communication skills, both oral and written;
Problem-solving and leadership skills;
Project management skills (Project planning, risk management, time management);
Managerial experience applying analytical thinking and problem-solving skills;
Commitment to working efficiently and accurately;
Proven 2+ years of experience managing a team;
Experience using Atlassian Jira, Bitbucket , to manage workflow;
Understanding of an eCommerce technical structure and dataflow, interaction between backend, frontend, backoffice applications.
WHAT DO WE OFFER
Full-time remote position;
Gross monthly salary for full-time employment from EUR 3000 per month (depending on qualifications and professional experience the amount may vary);
Job experience in an international, cross-cultural and fast-growing company.
To apply for this job please visit LinkedIn.