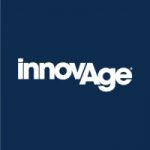 In Home Services RN
Salary: In-Home Services RNs
Starting at $45.00 up to $50.00 per hour
Shifts: Daytime Shift with Flexible Start Times
No Oasis Charting! No More 2-3 hour Charting Sessions
Details:
Laptop, Hot Spot, and iPhone provided for charting
Paid for 8-hour shift not per visit
Structure scheduling
$0.62 per mile reimbursement
Full Benefits (Medical, Dental, Vision, 401k)
Paid Time Off
The In-Home Services Registered Nurse provides skilled nursing care in accordance with InnovAge policies and all applicable regulations to participants and performs related administrative tasks for InnovAge.Physical attendance at an InnovAge facility and/or an InnovAge participant home is essential to performing the job duties.
•Triages participant and staff phone calls to s to determine priority of care and routes accordingly.
•Schedules outside appointments for participants when necessary.
•Assists in the examination, testing and treatment of participants.
•Completes certification/recertification orders and discharge summaries
•Implements orders written by primary care physician(s).
•Instructs participants and family regarding medications and treatment instructions.
•Schedules specialist and other appointments for participants and assists in hospital admissions.
•Performs general nursing care on participants including administering prescribed medications and treatments.
•Documents all necessary information and maintains participant medical record(s) and fulfills agency charting and reporting requirements.
•Administers medications, provides training in self-administration of all non-scheduled medications and monitors medication compliance.
•Provides health counseling to participants and their families on an individual or group basis.
•Assists in the examination, assessment, evaluation testing and treatment of participants.
•Observes, records, and reports participant's condition and reaction to drugs and treatments to physicians
•Perform nursing care to clients in their place of residence.
•Assess and re-assess participants to determine individual needs and to ensure the least restrictive environment.
•Assesses participants to determine change in condition that necessitates a change in level of care and coordinates the plan of care with Home Care resources.
•Furnishes those services requiring substantial specialized nursing skill.
•Initiates appropriate preventive and rehabilitative nursing procedures.
•Prepares clinical and progress notes for each client visit and summaries of care conferences for clients in a timely manner as per Agency policy.
•Conducts client care conferences on clients assigned to his/her care.
•Participates in peer review and quality management as assigned.
•Participates in utilization review of medical records as assigned.
•Processes orders and notifies physicians of client needs and changes in condition. Completes certification/recertification orders and discharge summaries.
•Determines the amount and type of nursing needed by each individual client.
•Ensure that quality care is delivered by home care team to site participants via periodic participant/caregiver inquiry, intermittent review of care plan, and trending of data from various reports/supervisory visits in collaboration with the Home Care Manager.
•Refers to Physical Therapist, Speech Language Pathologist, Occupational Therapist and Medical Social Worker for those clients requiring their specialized skills.
•Supervises the LPN every 30-days and supervises the HHA/CNA every 14-days (or per regulatory requirements) and teaches other nursing personnel.
•Additional work functions and duties may be assigned
REQUIRED
Associate's degree in nursing
Current State issued Registered Nurses License required.
Current CPR certification or the ability to obtain CPR certification is required.
Require personal transportation, current state issued driver's license, good driving record and auto insurance as required by law.
1+ year working with the frail or elderly is required
PREFERRED
Bachelor's degree in nursing
Certification as a Gerontological Nurse
3 years of health care experience with emphasis in geriatrics
Bi-lingual-Spanish, Russian, Punjabi or Hmong is a plus
Job Title: Registered Nurse – Home Care (Home Care RN)
FLSA Exemption Status: Non-Exempt
Reports to: Home Care Manager
To apply for this job please visit LinkedIn.