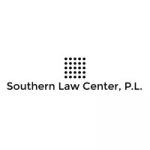 Immigration Paralegal – Russian speaker
Russian bilingual Legal Assistant position available with a best-in-class Law Firm located in Coral Springs, Florida. Fast-paced, congenial, and business casual dress with a high-volume workload and a path forward to other opportunities within the firm.
We are an entrepreneurial immigration law firm that is on track for aggressive growth. We need a legal assistant to join our team.
This position will be responsible for the following work:
- Take ownership of a client's immigration matter from start to finish.
- Provide full support to the firm's attorneys in family immigration, employment immigration, deportation defense, asylum, etc.
- Conduct client meetings and discuss strategies with attorneys.
Requirements for the ideal candidate:
- Fully bilingual English/Russian is a must!
- You have experience as an immigration law assistant.
- Knowledge/experience in employment-based visas is a plus.
- You are a driven, self-starter.
- You maintain your composure when under pressure and fast approaching deadlines.
- You are an awesome juggler of tasks and can change gears quickly.
- You do not think scanning and copying are "beneath you".
- Standard knowledge of computer systems (MS Office, Word, Excel, Outlook)
- Standard knowledge of legal software as Clio/MyCase.
- Education/Training/Experience Previous experience in data entry.
Education:
- Paralegal certificate it's a plus.
Salary
Salary is commensurate with skill and experience and is negotiable.
Please do not apply if you are not fluent in Russian as this position requires extensive communication in Russian.
To apply for this job please visit LinkedIn.