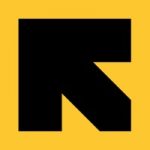 Immigration Legal Assistant
Requisition ID:
req38492
Job Title:
Immigration Legal Assistant
Sector:
Legal
Employment Category:
Regular
Employment Type:
Full-Time
Compensation:
USD 24.00 - 28.00 Hourly
Location:
Denver, CO USA
Job Description

IRC BACKGROUND


Founded in 1933, the IRC is a leading nonsectarian, voluntary organization providing relief, protection and resettlement services for refugees and victims of oppression or violent conflict. One aspect of the IRC is to assist refugees resettling in the United States. The IRC opened a Denver office in 2016 to provide reception and placement services to newly arrived refugees. Wraparound program services and holistic supports aim to realize positive impact in clients' safety, health, education, economic wellbeing, and power. Some services are limited to refugees and other Office of Refugee Resettlement (ORR)-eligible populations, while others are open to a broader population of refugees, immigrants, and forcibly displaced people.
The IRC in Denver's approach is client-centered, empowerment-focused, trauma-informed, and multigenerational. Advancing racial equity and narrowing the gender gap are priorities for the IRC in Denver. The team's efforts in this space are ongoing and evolving. Current work is focused on participating in learning and dialogue to deepen understanding and awareness of systemic inequities and systems of oppression; building an internal organizational culture that reflects a commitment to antiracism and gender equality for clients as well as staff, volunteers, and the broader community; engaging clients more deeply in making decisions that affect them, whether at the individual, household, program, or organizational level; using our power and influence to advocate for rules, policies, and laws that address inequities experienced by the people we serve and seek systemic change for the benefit of all who are impacted by these inequities; undertaking intentional efforts to shift dynamics and promote power sharing between leadership and the broader team as well as between staff and clients; and examining and changing practices in recruitment, recognition, and other areas of employee engagement and talent development to prioritize access to opportunity and work toward full inclusion and belonging for clients, staff, and volunteers who identify as Black, Indigenous, People of Color, and LGBTQI, as well as those who have lived experience as refugees and immigrants.
Job Overview


With Resettlement, Asylum, and Integration (RAI), IRC's immigration legal services program serves more than 14,000 individuals in 23 sites throughout the U.S. each year, providing accessible and critical legal representation and advice to immigrants and their families to acquire the highest level of immigration status available, keep families together, access their full rights, and successfully integrate in the U.S. The IRC in Denver's Legal Program currently serves a caseload of more than 200 cases, provides universal representation and removal defense before the Executive Office for Immigration Review (EOIR) for non-detained survivors of torture and other individuals who qualify for services, as well as representation before US Citizenship & Immigration Services (USCIS) to support family reunification, employment authorization, adjustment of status, naturalization, and other needs.
The Immigration Legal Assistant, Removal Defense supports the IRC in Denver's legal team, including attorneys and/or Department of Justice (DOJ) accredited representatives in representing people in need of removal defense. The Immigration Legal Assistant, Removal Defense will focus on work with survivors of torture and other non-detained individuals who are seeking humanitarian relief primarily through asylum, whether affirmatively before USCIS or defensively in EOIR immigration courts. A portion of the Immigration Legal Assistant's time will also be focused on supporting Ukrainian clients and community members with applications for Temporary Protected Status and/or Uniting for Ukraine parole applications for family members and loved ones. The position will also help Ukrainian clients with applications for asylum, if needed.
This position will support and assist with gathering information and evidence, preparing and filing immigration applications and petitions, and maintaining contact with clients. The Immigration Legal Assistant, Removal Defense may also assist in facilitating Know Your Rights workshops, presentations, and trainings, whether client-facing or for the benefit of the IRC in Denver's network of pro bono attorneys. The ideal candidate will have a clear passion for working with vulnerable immigrant populations.
Major Responsibilities


Major responsibilities include, but are not limited to:
Under supervision of legal representatives, provide clients information on immigration benefits before USCIS and EOIR, conduct intakes, work with clients to gather documents, and assist clients to complete and file applications.
Assist with legal research and with drafting motions to submit before the immigration court under the supervision of legal representatives.
Manage appointments with clients, interpreters, and pro bono attorneys.
Respond to inquiries from clients regarding case status and submit inquiries on case status to USCIS.
Process correspondence from USCIS and EOIR, including notifying clients, assisting clients to prepare responses to notices or requests for evidence as appropriate, and following up with all relevant parties.
Maintain accurate and up-to-date physical and electronic files with detailed case notes, enter data in a timely manner, and meet all case reporting requirements within established timelines and standards.
Assist in the completion of statistical, narrative, and financial reports for the immigration legal services program.
Represent the IRC with clients, community members, and partners by receiving and returning phone calls and emails, scheduling appointments, supporting events (including pro bono trainings), and conducting outreach for legal services.
Perform community outreach to publicize the Uniting for Ukraine parole program & IRC Ukraine support efforts.
Maintain strict client confidentiality and observe all other ethical practices/obligations as outlined in IRC's Immigration Program Policies Manual.
Manage and update pro bono resource bank with recordings of trainings, manuals, country conditions, and other materials.
Manage intern and volunteer support as needed.
Other duties as assigned.

Job Requirements

Combination of education and experience normally represented by a bachelor's degree in a relevant field.
Minimum of 2 years of experience working with diverse clients, ideally in a non-profit immigration legal or social service setting, or in community-based work promoting immigrant rights. Lived experience as a refugee or immigrant preferred.
Ability to work and communicate effectively in an environment that is multi-cultural and multi-lingual; experience using interpreters with Limited English Proficient populations desired.
Highly effective communication skills, demonstrating strong partnership skills, emotional intelligence, and situational awareness.
Adaptable and flexible self-starter with ability to work independently as well as collaborate with others, juggle multiple priorities, and meet deadlines in a demanding work environment.
Proficient in the use of Microsoft Office Suite (Word, Excel, Outlook, PowerPoint) and comfortable using online software and programs.
Strong data entry and data management skills preferred. Working knowledge of immigration software and relational databases is a plus.
Fluency in English is required, both written and spoken.
Fluency in Russian and/or Ukrainian preferred.
Demonstrated dedication to immigrant rights, social justice, and/or human rights based on work experience, volunteer service, or educational activities.
Ability to occasionally work flexible hours, including nights and weekends, is required.

COVID-19 VACCINATION REQUIREMENT


In accordance with IRC's duty to provide and maintain a workplace that is free of known hazards and our commitment to safeguard the health of our employees, clients, and communities,
IRC requires candidates who are selected for interview to furnish proof of vaccination against COVID-19 to be considered for this position.

WORKING ENVIRONMENT

Standard office environment with frequent travel in and around the Denver metro area to deliver services, participate in community outreach, and facilitate legal assistance events.
Hybrid work schedule negotiated with supervisor. In-person work required.
The IRC in Denver strives to offer a positive working environment, with intentional efforts to ensure that it is diverse, equitable, inclusive, and accessible for all. Staff are required to adhere to the values and principles outlined in IRC Way – Standards for Professional Conduct. These are Integrity, Service, Accountability, and Equality. In accordance with these values, the IRC operates under policies on Beneficiary Protection from Exploitation and Abuse, Child Safeguarding, Anti-Workplace Harassment, Respect at Work, Fiscal Integrity, and Anti-Retaliation.

Compensation And Benefits


This position is a full-time, regular, non-exempt position scheduled at 37.5 hours per week and eligible for overtime, with a salary range of $24.00-$28.00/ hour depending on qualifications and experience. As a regular, full-time employee, the Immigration Legal Assistant, Removal Defense is eligible for the IRC's phenomenal benefits package, which includes:
Generous paid time off with 20 days of paid vacation per year, 10 days of paid sick leave per year (not inclusive of paid COVID leave), and at least 9 paid holidays per year.
Outstanding medical, dental, and vision care benefits with low employee premiums.
Optional health care and dependent care flexible savings accounts and commuter benefits.
Life, accident, short-term disability, and long-term disability insurance.
Comprehensive parental and family leave benefits.
A 403(b)-retirement savings plan that offers employer contributions and a matching contribution program.
A comprehensive employee assistance and resilience program.
Business travel medical insurance, access to Guardian Nurses, and more.

In addition, the IRC in Denver actively promotes learning and growth for its team members, through staff development accounts that allow staff to engage in individualized goal-aligned professional development, access to a range of talent development offerings to build skills in a wide array of areas from humanitarian principles to management skills, and opportunities to lead and engage with colleagues from across the IRC through communities of practice, special assignments, and designated roles that represent the Denver office, whether here in the U.S. or globally.