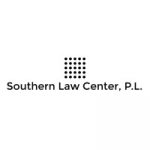 Immigration Attorney
Southern Law Center is looking for an experienced Immigration Attorney to join our legal team!
This position will be responsible for the following work:
The most important task will be to handle hearings in Immigration Courts and USCIS interviews.
Conduct client meetings and recommend strategies
Delegate work to Paralegals and Legal Assistants and review their work
Take ownership of a client's immigration matter from start to finish
Provide full immigration services: family immigration, employment immigration, deportation defense, asylum, etc.
Requirements for the ideal candidate:
You can speak Spanish or Russian
You have experience with immigration, personal injury, family law, and tax law
You are a driven, self-starter
You are comfortable being a zealous advocate for your client in immigration proceedings
You maintain your composure when under pressure and fast approaching deadlines
You are an awesome juggler of tasks and can change gears quickly
Education/Requirements:
ABA Law School Graduate with a Florida Bar License (Admission may be pending)
Good standing with the Bar Association
Experience in Immigration Law
Salary:
Salary is commensurate with skill and experience
How to Apply:
Prepare a cover letter with no more than TWO paragraphs
In the first paragraph explain what you believe are the 3 most important qualities needed in for someone who works with immigration law clients and why you believe they are the most important qualities.
In the second paragraph, explain why you applied to this particular ad. As a closing sentence please write, "I have read the instructions contained in this job posting and have followed them to the best of my ability."
Email your resume and cover letter in PDF format to info@southernlawcenter.net. The subject line of the email should state your last name (all caps), followed by the position you are applying for in all lower case [For example: SMITH associate]
We look forward to reviewing your application!
To apply for this job please visit LinkedIn.