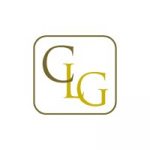 Immigration Attorney [ON-SITE]
Cipolla Law Group is full-service immigration law firm in Chicago.We are a multicultural, hard working, client oriented and data-minded immigration law firm that has been serving immigrants and businesses since 2007. We are seeking a full time IMMIGRATION ATTORNEY for our FAMILY and REMOVAL PROCEEDING based practice. If you have less than 2 years experience as a removal and family related immigration attorney and are looking for a 9-6 job where your comfort level is above our firm's and clients' interests, please do not contact us. We're seeking for a candidate who:
has a J.D. and licensed to practice Immigration law.
has at least 2 years experience as a full-time immigration attorney in a Family and Litigation Immigration practice law firm.
has good work ethic - will take ownership of his/her own caseload while working as a team with our support staff.
is willing to work extra hours to get caught up with cases.
is organized and detail oriented.
Bilingual in Spanish, Chinese or Russian (preferred but not required).
Responsivities
1.Prepare for client meetings, consult with clients, create strategies and guide clients to provide necessary information and documentation to build strong cases.
2.Research complex immigration issues, apply informed analysis and develop creative and appropriate solutions to clients' cases.
3.Supervise paralegal and other attorney work as needed.
4.Must be able to work independently in a quick paced environment.
5.Attend court proceedings.
6.Prepare, draft and review briefs, motions, and other pleadings.
7.Conduct legal research.
8.Work independently and in a team setting.
9.Communicate with clients to update them about their case progression.
10.Instruct and conduct weekly meeting with support staff.
11.Must have excellent client servicing skills.
12.Impeccable English grammar and written skills are critical.
To apply for this job please visit LinkedIn.