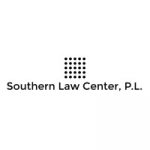 Immigration Attorney Associate
Southern Law Center PL is seeking a hardworking, driven Associate Attorney to help empower immigrants to navigate the United States immigration process so they can start an enriching new life for themselves and their families.
We need an experienced associate to join our team and work directly with the owners and support staff to help our clients. The associate's most important task will be to handle hearings in immigration courts and USCIS interviews.
The candidate must be bilingual, either English/Spanish or English/Russian, and would work in our Coral Springs, Florida office. The candidate can speak Portuguese as a plus.
As a member of our firm, you should be committed to the values of
Promoting Justice, Fairness, and Morality in One's Own Daily Practice
.
Compensation $80,000