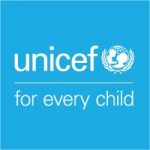 ICT Specialist (Business Intelligence), P-3, Fixed-Term, Post no. 53167, ICTD Digital Core, Valencia, Spain
UNICEF works in some of the world's toughest places, to reach the world's most disadvantaged children. To save their lives. To defend their rights. To help them fulfill their potential.
Across 190 countries and territories, we work for every child, everywhere, every day, to build a better world for everyone.
And we never give up.
For every child, a connected world.


The overarching strategic goal of UNICEF's Information and Communication Technology Division (ICTD) is to transform and build partnerships with our stakeholders to successfully implement UNICEF programmes globally through innovative technology-enabled solutions.
UNICEF is going through an exciting digital transformation that will influence the work across the organization. We are looking for dynamic, innovative professionals to drive the transformation and play a key role in shaping the way forward.
The Business Intelligence team, as part of UNICEF's Information and Communication Technology Division (ICTD) works with all divisions, regional and country offices to provide and manage UNICEF's Performance Management and Business Intelligence (BI) systems.
How can you make a difference?


The ICT Specialist (Business Intelligence) will design, develop, and maintain dashboards, reports and custom applications required to meet the needs of management and oversight functions.
This role ensures that dashboards and reports align with the UNICEF results-based model as defined in the Strategic Plan. The ICT Specialist is responsible for the consistency of reports and ensuring that they provide a single value across the organization. This includes: analysis of end user requirements to agree on new dashboards, reports and application needs; agreement on the terms to ensure that the results will be consistent with existing content and in line with business rules; negotiation and agreement on priorities for development of projects with different user groups; designing, developing, testing, documenting and maintaining the new dashboards, reports and applications; coordinating the support required from other areas in ICTD; preparation of technical documentation; and timely delivery of end-user training materials.
This position will work with ICTD's Platforms and Service Delivery, Solution Engineering, and Operations teams to plan, configure and implement the Business Intelligence hardware and software environment to provide a secure, robust, and well-tuned solution.
The ICT Specialist reports to the ICT Manager (Business Intelligence) at the P-4 level. The ICT Specialist supervises one ICT Officer at the P-2 level.
Key Responsibilities


Analyze reporting requirements as requested through the Business Information governance process. Propose optimal alternatives to deliver solutions as necessary to make recommendations on the adaptation of business processes and systems to assure that all necessary data to produce these reports is available in the right format and at the right time. Agree on priority for development and deployment of such dashboards, reports and custom solutions.
Develop and maintain new diverse types of Business Intelligence applications to support the organization's information requirements, including planning, risk assessments, utilization, and expenditure reports. Provide technical support and guidance to short-term staff working on the development of Business Intelligence applications. Coordinate with short-term staff in work planning and other supervisory and management functions.
Customize and maintain the portal through which all Business Intelligence applications are made available and accessible to users worldwide. Provide guidance and support in designing, configuring and maintaining the Business Intelligence applications environment. This includes staying abreast of new technologies and new releases. Develop and maintain open data interfaces and integration services. Develop cross platform, mobile ready portals.
Ensure that data in the dashboards, web applications and reports are updated, accurate and consistent across the organization, taking into consideration elements and diverse information sources from different Divisions and Offices.
Produce technical and end-user documentation of all Business Intelligence applications produced. Implement such documentation through the UNICEF Intranet, web portals and deliver it to offices in coordination with the Customer Care team.
Conduct personal or online trainings to promote the usage and adaptation of BI applications for all users worldwide.
Perform and assume other tasks, duties and responsibilities that may be required, as defined by Supervisor.
To qualify as an advocate for every child you will have…

Academic Degrees

An advanced university degree (Master's or higher) in Information Systems Management, Information Management, Software Engineering, Computer Science, or related field is required.
A first University Degree (Bachelor's Degree or equivalent) in a relevant field combined with 2 additional years of professional experience may be accepted in lieu of an advanced university degree.
Training in Microsoft technologies, Data Warehouse technologies, and SAP Business Warehouse Systems development is required.

Required Experience


A minimum of 5 years professional work experience in Applications Development, Information Management, or System Development is required, including:
Working knowledge of business process and data analysis and design methodologies, tools and techniques.
Practical experience integrating with SAP Business Warehouse, preferably with Financial Accounting and Funds Management.
Experience working with Microsoft business intelligence tools and technologies (e.g. Power BI, Azure Synapse Analytics, Azure Analysis Service, SSRS, SSAS)
Experience working with relational databases, data modeling, data structures and architecture, ETL development and business intelligence tools techniques and technology.
Experience working on integration projects with Microsoft products (SharePoint, Office365, etc.)
Familiarity with DevOps practices, agile methodology and Scrum framework, version control systems, such as Git continuous integration system and automated testing practices.

Required Skills

Strong analytical and interpersonal verbal and written communication skills
Excellent troubleshooting and problem-solving skills with attention to detail
Ability to foster excellent work relationships and work in a team environment
Ability to multitask and prioritize multiple projects and activities.
Ability to work independently
Ability to stay abreast of new technologies and to support UNICEF development projects to improve efficiency and effectiveness of business units
Results-orientated, reliable, able to work under pressure

Desirable

Working knowledge of SAP products like Business Technology Platform, Datasphere, Analytics Cloud is desirable.

Language Requirements

Fluency in English is required.
Knowledge of another official UN language (Arabic, Chinese, French, Russian or Spanish) is an asset.

For every Child, you demonstrate...


UNICEF's Core Values of Care, Respect, Integrity, Trust and Accountability and Sustainability (CRITAS) underpin everything we do and how we do it. Get acquainted with Our Values Charter: UNICEF Values
UNICEF Competencies Required For This Post Are…

Builds and maintains partnerships (2) Demonstrates self-awareness and ethical awareness (3) Drive to achieve results for impact (4) Innovates and embraces change (5) Manages ambiguity and complexity (6) Thinks and acts strategically (7) Works collaboratively with others (8) Nurtures, leads and manages people.

During the recruitment process, we test candidates following the competency framework. Familiarize yourself with our competency framework and its different levels: competency framework here.
As An Advocate For Every Child You Will Receive


UNICEF offers a competitive salary that is tax-exempted for most nationalities. You can access
here
a salary calculator for simulation. (Medical insurance and pension premiums will be deducted from net salary).
We offer a wide range of benefits to our staff, including paid parental leave, breastfeeding breaks and reasonable accommodation for persons with disabilities. UNICEF strongly encourages the use of flexible working arrangements.
Additional Benefits For Eligible International Professional Staff Members Include

Paid holidays and leave, including 2.5 days of annual leave accrual per month and 10 official holidays per year
Paid parental leave (maternity, paternity and adoption)
Dependency allowance
Rental subsidy
Relocation support and lump sum
Home leave travel (air tickets or lump sum)
Education grant for children in school
United Nations-sponsored medical and dental insurance plan, pension plan, and optional life insurance plan
Access to professional development and learning programs, online learning, and learning path
Access to staff well-being and career development support

UNICEF is here to serve the world's most disadvantaged children and our global workforce must reflect the diversity of those children. The UNICEF family is committed to include everyone, irrespective of their race/ethnicity, age, disability, gender identity, sexual orientation, religion, nationality, socio-economic background, or any other personal characteristic.
UNICEF has a zero-tolerance policy on conduct that is incompatible with the aims and objectives of the United Nations and UNICEF, including sexual exploitation and abuse, sexual harassment, abuse of authority and discrimination. UNICEF is committed to promote the protection and safeguarding of all children. All selected candidates will, therefore, undergo rigorous reference and background checks, and will be expected to adhere to these standards and principles. Background checks will include the verification of academic credential(s) and employment history. Selected candidates may be required to provide additional information to conduct a background check.
Remarks


UNICEF's active commitment towards diversity and inclusion is critical to deliver the best results for children. For this position, eligible females are strongly encouraged to apply.
International mobility is a condition of international professional employment with UNICEF and an underlying premise of the international civil service.
UNICEF appointments are subject to medical clearance.  Issuance of a visa by the host country of the duty station, which will be facilitated by UNICEF, is required for International Professional positions. Appointments are also subject to inoculation (vaccination) requirements, including against SARS-CoV-2 (Covid). Government employees that are considered for employment with UNICEF are normally required to resign from their government before taking up an assignment with UNICEF. UNICEF reserves the right to withdraw an offer of appointment, without compensation, if a visa or medical clearance is not obtained, or necessary inoculation requirements are not met, within a reasonable period for any reason.