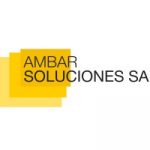 Human Resources Team Lead
We are looking for a person with an enthusiastic, positive and can-do attitude. If you are motivated by challenge and if you like taking ownership of your work, this role is perfect for you. Creativity and having an open mind for defining new solutions would be extremely helpful in your work, as well as a data-driven approach towards recruitment.
What you will do:
Manage 3 offices in 2 regions
Help company to achieve business goals and goals inside HR department
Optimize and improve processes with a focus on efficiency and quality
Participate in developing HR brand and set goals for it
Initiate and supervise various projects, take active part in them
Ensure smooth collaboration with teams across HR department as well as partners in other units
Build a strong relationship with your key stakeholders and anticipate their needs to proactively formulate strategies and solutions
What we expect:
Proven team leadership experience
Experience in building a relationship with numerous stakeholders on all levels of seniority
Ability to dive into business processes in order to influence them through HR processes
Good sense of ownership and great communication skills
Experience in process improvements/ simplification of user journeys
Fluent English and Russian
Will be an advantage:
Spanish language
Knowledge of Estatuto de los trabajadores
Readiness for business trips
What We Offer:
Competitive compensation depending on experience and skills
Stable job with indefinite contract
Office mode job
Social benefits (paid lunches, coffee and cookies, 50% compensation for sports activities and mental care, medical insurance, etc.)
Professional development opportunities
Working in a high-energy, professional environment
Corporate and social events
Barcelona city location
To apply for this job please visit LinkedIn.