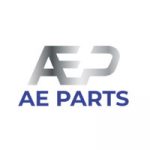 Human Resources Generalist
A company, 30 years on the market, engaged in the distribution of spare parts for cars is looking for an HR Generalist.
Main responsibilities:
• Full personnel document management: reception, transfer and dismissal of employees in accordance with labour legislation;
• Preparation and organization of signing of employment contracts;
• Interaction with government authorities;
• Management of personnel files, leaves and absences;
• Preparation and transfer of documents for archival storage;
• Registration of business trips of employees of the organization;
• Making entries about employee incentives and awards in workbooks;
• Timely, complete and high-quality entry of all primary data on employees into the personnel accounting systems and elimination of violations in the process of work;
• Receiving and processing incoming and outgoing documentation;
• Registration of certificates;
• Maintaining a timesheet;
• Search and selection of personnel for positions of various levels of complexity;
• Interaction with the heads of departments to compile a candidate profile, search and selection strategy, decision-making on the candidate;
• Organization of the process of adaptation of new employees, the employee's attendance at work.
Qualifications:
• Higher education;
• Work experience in a similar position with identical functionality for at least 3 years;
• Knowledge of Turkish labour legislation;
• Experience in preparation and execution of employment contracts;
• A confident PC user, knowledge of the 1C program (as an advantage);
• Knowledge and practical experience in the use of recruitment technologies;
• Experienced PC user (Outlook, Zoom, Excel);
• Readiness to work in high-intensity and multitasking environments;
• Competent written and oral speech;
• Strong communication skills;
• Positivity, friendliness;
• Fluent Turkish, English (knowledge of the Russian language will be an advantage).
Conditions:
• Work in a large, stable company - 30 years on the market;
• Official registration of labour relations;
• Timely payment of wages (discussed based on the results of the interview);
• Work schedule: 5/2, 9:00-18.00;
• Office location: UPHILL TOWER, ATAŞEHIR/ISTANBUL.
To apply for this job please visit LinkedIn.