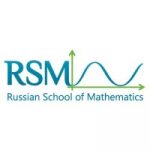 Human Resources Administrator
RSM's unique approach develops critical thinking and has built excellence in math since 1997. Recently featured by NPR and the Atlantic magazine as one of the players in the "Math Revolution" and ranked one of the best schools in the world by the Johns Hopkins Center for Talented Youth, RSM helps children of all levels build a solid math foundation and develop their critical-thinking and problem-solving skills. For nearly two decades, RSM students have consistently achieved remarkable scores on standardized tests and in national and international math competitions, although attaining top test scores is just one of the benefits of our program. RSM helps students of all levels become more confident in math and develop a deeper understanding of the subject.
RSM is growing fast and we are hiring a HR Administrator. The HR Administrator will focus on operational needs within the Human Resource department, including HRIS administration, on-boarding/off-boarding, reporting and associated HR compliance.
Essential Responsibilities:
Document and maintain up-to-date department processes and workflows
Support ongoing HR improvements efforts within the department
Provide scheduled and ad-hoc reports to members of the HR team
Support the employee on-boarding and off-boarding process
Support HR compliance efforts, policy update and audit
Administer HRIS and ensure HR database accuracy and software applications are updated with up-to-date information
Investigate and timely respond to employee inquiries and resolve issues within Kronos and between Kronos and other internal/external systems
Identify requirements for additional systems improvements to streamline processes and ensure maximum capability usage of Kronos and HR systems
Maintain, update and provide support to employees regarding employee self-service tools
Other Duties or special projects as assigned
Qualifications:
Bachelor's Degree in related field
3+ years' experience working in a Human Resource department
Technical skills and experience using data for reporting
Strong Kronos experience, including standard and custom reporting
Proven ability to work on complex HR problems where analysis of situation and/or data requires an evaluation of various factors
Proven knowledge of general employment laws and practices and their impact on process administration
Highly skilled in using computer software and proven ability to learn new applications
Proficiency in MS Office
Strong ability to manage and prioritize multiple tasks
Strong organization skills
High sense of urgency and strong attention to detail
The ability to work cooperatively and professionally with all levels of the organization
Ability to maintain a high level of confidentiality and professionalism
RSM embraces diversity and is committed to attracting qualified candidates who also embrace and value diversity and inclusivity. RSM is an Equal Opportunity/Affirmative Action Employer
To apply for this job please visit LinkedIn.