Archived (not relevant)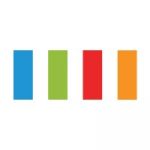 HR Talent Partner – Georgia
Talent Partner (Recruiter)
Tbilisi, Georgia
About Intermedia (www.intermedia.com)
Are you looking for a company where YOUR VOICE is heard? Where can you MAKE A DIFFERENCE? Do you THRIVE in a FAST-PACED work environment? Do you wake every morning EXCITED to work with GREAT PEOPLE and create SUCCESS TOGETHER? Then Intermedia is the place for you.
Intermedia has established itself as a leading cloud communications platform provider helping over 130,000 business connect through voice, video conferencing, chat, contact center, business email and productivity, file sharing and backup, security, archiving and more. We seamlessly integrate communication and collaboration solutions on a highly reliable and secure platform. We have a strong track record of growth, profitability, and creating an environment where everyone matters. Everyone. While we are fast-paced and admittedly a bit intense, we promise that you won't be bored. You will find Intermedia is a place where you can indulge your passion for creating and supporting great cloud technology. What's more, we always look to promote from within and have many employees who have been with us 10, 15, and 20+ years!
Culture at Intermedia is built on teamwork and transparency. We hold each other accountable and always have each other's back!
Are you ready to make your mark?
We are seeking a corporate recruiter/talent partner to join our global talent and human resources team based in Tbilisi Georgia. You will be supporting the staffing needs for our Georgia, Kazakhstan, and other international locations. This role is pivotal in ensuring that we hire people crucial to our success. As a Talent Partner, you will engage in full-life cycle recruiting from sourcing to placement. Strong experience with technical & general recruiting and track record of success is a must. If you are a self-motivated, proactive, creative recruiter with a natural sense of urgency, keen eye for great talent and high level of customer service, then come join our energetic and fun team!
Responsibilities:
Serve as a talent partner supporting recruiting in Georgia, Kazakhstan, and other international locations
Support all aspects of full life cycle recruiting with a focus in technical positions but also able to recruit across all disciplines
Demonstrate a strong understanding of the Intermedia business and disciplines
Deliver an outstanding candidate experience and serve as a brand ambassador
Consistently deliver results in filling open requisitions with a keen eye for talent, qualifying and engaging candidates with strong technical skills and excellent company culture fit
Craft and execute creative sourcing strategies and recruiting campaigns leveraging the corporate applicant tracking system (ATS)
Generate a high-volume pipeline of qualified candidates
Work closely with internal groups and the human resource business partners to understand business requirements and consult on talent solutions
Act as a business partner to members of the organization ensuring that hiring managers are leveraging best practices in recruiting structure and behavioral interviewing
Determine candidate qualifications by interviewing applicants, analyzing responses, and comparing qualifications to job requirements
Present qualified candidates to hiring managers
Serve as the primary point of contact for candidates throughout the recruiting cycle
Ensure consistent communication regarding recruiting efforts by providing status updates to all stakeholders through meetings, email updates and/or reports.
Proactively manage and execute on recruiting metrics, weekly recruiting status reports and communications to key executives, the SVP of HR and hiring managers
Stay connected to the competitive landscape
Demonstrated knowledge of immigration statuses
Partner with the hiring managers on final stage candidate reference checks
Experience:
Strong verbal and written English skills required. Russian speaking preferred
International recruiting experience preferred
Minimum 3 to 4 years of multi-discipline & technical recruiting in a full life cycle recruiting capacity
BA/BS university degree
Quick to learn with the ability to articulate the business
High sense of urgency with a focus on balancing quantity and quality
Proven results-oriented track record, consistently meeting or exceeding established metrics and goals
Ability to scale and work in highly dynamic but supportive culture and is comfortable with ambiguity
Comfortable partnering with senior leadership and management teams on hiring initiatives
Great teammate with the ability to multi-task and pitch in with all human resource team members when they need help
Positive, can-do attitude
Diversity, Inclusion, and Equal Opportunity
We hire, promote, and compensate employees based on their ability to perform their job responsibilities, without regard to race, color, creed, religion, sex, gender, marital status, national origin, ancestry, age, citizenship, physical or mental disability, sexual orientation, or any other basis protected by applicable law (collectively referred to in our Code of Conduct as "Protected Classes"). We do not tolerate employment discrimination in the workplace, and we are committed to making reasonable accommodations for identified disabilities or other limitations as required by all applicable laws. We are an equal opportunity employer and value diversity at our company. We do not discriminate on the basis of race, religion, color, national origin, gender, sexual orientation, age, marital status, veteran status, or disability status.