Archived (not relevant)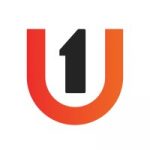 HR Specialist
We are seeking a responsible, communicative, and energeticHR Specialistfor our office inVoorhees, NJwho will manage the day-to-day operations of the HR functions and the recruiting process.
The HR Specialist will drive recruitment best practices, and processes and will consult with hiring managers on establishing a sourcing strategy to attract, assess and deliver high-profile talent to the company while ensuring their implementation. To be successful in this role, you should have a good understanding of full-cycle recruiting and excellent communication skills.
Responsibilities
Collaborate with managers to identify future hiring needs;
Develop a sustainable recruiting strategy based on the company's goals and needs;
Source, attract, evaluate, and recruit qualified candidates for various positions and seniority levels;
Advertise job openings on the company's careers page, social media, job boards, and internally;
Screen incoming resumes and application forms;
Interview key candidates;
Provide shortlists of qualified candidates to hiring managers;
Schedule meetings, interviews, HR events, etc. and maintain the team's agenda;
Update employee records with new hire information and/or changes in employment status;
Create regular reports and presentations on HR metrics, etc.
Requirements
Bachelor's degree in Human Resources or related fields;
Previous recruiting experience is required;
Experience in Telecom is highly appreciated;
Excellent written, reading, comprehension, and verbal, business communication skills in English;
Knowledge of the Russian language would be a huge advantage;
Highly professional interpersonal skills with good negotiation tactics;
Strong organizational and time management skills.
Benefits
Great work environment;
Competitive salary;
Career advancement opportunities.