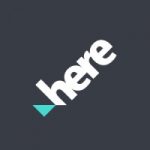 HR Operations Generalist (Fixed Term Contract)
What's the role?
As a HR Generalist, you will be part of our international EMEA HR Operations team that manages centralized transactions to support 2300+ employees in 67 HERE offices across 34 countries in Europe, Middle East and Africa. Our team is responsible for implementing, maintaining, delivering and improving various harmonized, simplified and standardized HR processes at agreed service levels across the region. HR Operations EMEA is a part of our Global People Enablement Group. Next to the EMEA team we have teams in the APAC and Americas region.
As part of our Eindhoven team , you will rock the scene in the heart of the city by mainly focusing on our 1200+ colleagues across the EMEA region. Operational HR work at HERE will be diverse and exciting; no day is like the other and we will give you the opportunity to work on and learn from a variety of operational HR topics all around the yearly People Cycle in an international surrounding! Our team combines professionalism with a lot of fun at work as we are friends sharing the same professional ambition to support our employees and managers the best way we can! But we are still missing your support to exactly do that! Come join our team of HR professionals! We are looking forward to welcoming you very soon!
Main responsibilities
Employee Life Cycle Management - Providing high quality HR Administrative support and service for the countries supported to ensure and sustain a great employee experience.
Smooth Onboarding - delivering New Hire Orientations and also ensuring seamless onboarding of new hires, leading to great new hire experience.
Employee Benefits - managing Benefits Administration for responsible countries
HR Intranet - developing and up-keeping of HR Intranet in cooperation with other members of the HR Operations team
Process Improvements - constantly reviewing and improving processes for alignment, efficiency and cost-optimization. Look for and optimize on automation opportunities.
Quality Systems - overall responsibility of ensuring HR processes are defined, documented and adhered to, with keen eye for attention to details
Polices - facilitate deployment of global policies in region. Review and propose changes / additions to local policies, employee communication, and deployment of the same. Provide market intelligence on policies, benefits, best practices, tactical solutioning.
Overall responsibility on regulatory compliance with regards to employment laws.
Vendor Management - effective HR Vendor Management including performance monitoring.
The Operations team works closely and provides various support to other HR teams within our organization like Business HR, Talent Acquisition team, Compensation & Benefits and to the Employee Relations team.
The HR Generalist participates as an individual contributor in the HR Operations team and makes decisions affecting own work within set parameters. The role holder is accountable for quality and accuracy of own output and for contribution to teamwork.
Who are you?
You have at least experience in Human Resources, ideally directly related to a multi-cultural shared services environment. You are used to ensure that HR services, processes, procedures and policies are defined and documented and have a keen eye for attention to details. Employee Life Cycle Management, smooth on- and offboarding, Labor Law, HR Intranet etc. are areas that you master, having always in mind a great hire and employee experience.
Besides being a very organized and disciplined person, you are highly service-oriented, passionate about HR customer service and SLA's by giving high priority to customer satisfaction
while enjoying working with people in a fast-paced and international environment.
Moreover, you have…
Bachelor's Degree in Human Resources/Business Administration or similar
Experience in MS Office and ERP systems (PeopleSoft)
Team player-mindset and take pleasure in working cross-functionally on a global level
Ability to learn fast
Excellent in English(written and spoken). Knowledge of other languages like Dutch, French, German, Russian, Italian and or Spanish is advantageous.
This is a fixed term maternity cover contract from March-Sep 2023.
HERE is an equal opportunity employer. We evaluate qualified applicants without regard to race, color, age, gender identity, sexual orientation, marital status, parental status, religion, sex, national origin, disability, veteran status, and other legally protected characteristics.
As part of HERE Technologies employment process , candidates will be required to successfully complete a pre-employment screening process . This offer and any related claims are subject to the successful completion of a pre-employment screening . This will involve employment , education, and criminal verification if applicable
#LH-SS1 #HYBRID
Who are we?
HERE Technologies is a location data and technology platform company. We empower our customers to achieve better outcomes – from helping a city manage its infrastructure or a business optimize its assets to guiding drivers to their destination safely.
At HERE we take it upon ourselves to be the change we wish to see. We create solutions that fuel innovation, provide opportunity and foster inclusion to improve people's lives. If you are inspired by an open world and driven to create positive change, join us. Learn more about us on our YouTube Channel.