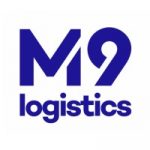 HR Manager
We are an international company in logistics industry. We work worldwide in many countries - our great team with different backgrounds in Europe, Asia, the Americas. But whatever we work, whatever language we speak, we are all united by one general vision – to move forward and create a better life for many people. Our wonderful team are the heart and soul of our business and are an integral part of its success.
We are growing, and now we are looking for HR Manager to join our team. The main role areas will support recruitment, training and development activities. You will play a leading role in creating and implementing employee engagement initiatives while continuing to shape the culture that makes "M9 Logistics" such a great place to work. If you want to make an impact, support others in unlocking their potential and create a great place to work, this is the place for you.
Key Responsibilities
Coordination of recruitment: creating a job description, searching and communications with candidates.
Coordination of introductory instruction and adaptation.
Designing and directing training programs.
Performance reviews.
HR Project support: wellbeing, motivating and supporting current staff.
Your Profile
Hold a Bachelor's degree or an HR certification.
More than 3 years of experience in a similar position.
Proven experience of building and maintaining training programs.
Experience in conducting a staff assessment.
Languages spoken: English; Russian (as an advantage).
We Offer
Competitive salary.
Remote work.
Opportunities for your development.
Friendly Team.
If this sounds like your type of career, don't hesitate. Apply for a job as a HR Manager and be an Essential Part of our Team.