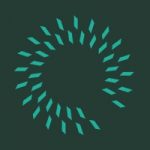 HR Director
The Human Resources Director for Quisquaya Group SRL will build and manage the organization's human resources department. The overall HR strategy, tasks, and operations (Real Estate Development, Travel, Tourism & Air Operation) are principal duties and responsibilities.The Human Resources Director supervises the HR department and reports directly to the CFO. This is a highly visible, high-impact position where a successful candidate can play a decisive role in the future success and growth of the organization. Please be aware, that for this job you need to move to Punta Cana, Dominican Republic
What the Quisquaya Group offers you:
A competitive (US/EU) salary incl. bonus and incentives
Comprehensive medical, dental and vision insurance
Paid housing and mobility costs
Paid holidays and parental leave
Opportunities for development and advancement
Essential Duties and Responsibilities
Build, lead, and manage the HR department/team of the Quisquaya Group
Responsible for the oversight and performance of the Human Resources (HR) Department.
Contribute to the regular strategic planning, review and development of Human Resource Strategy and Resource planning and be an integral part of the site Management Group with the ability to positively contribute.
Create and implement innovative recruiting strategies, job postings, and comprehensive interview processes
Develop and manage a cohesive and comprehensive onboarding, offboarding and orientation process
Provide support regarding performance issues and/or employment questions, concerns, complaints and manage the employee annual review process. Provides counsel and guidance to employees and leaders related to employee relations issues.
Maintain compliance with employment/benefit laws and regulations at the international and local levels
Implement organizational and departmental development initiatives to support a motivated and engaged workforce.
Develop (in partnership with executive and legal management), implement, and communicate employee policies, and procedures and train staff and managers.
With assistance from the Payroll Administrator and Finance Department, oversee benefits administration to include claims resolution, change reporting, and compliance reporting. Administare the worker's compensation and disability processes and accurately file claims.
Required Knowledge, Skills and Abilities
Bachelor's degree at an accredited college or university in HR/Business Administration or related field required. MBA preferred.
7+ years as Human Resources Professional, 3+ years of experience in a management role
Communicate effectively in both written and verbal form. English and Spanish are a must, other languages like German, French, Russian is a plus.
Supervise staff, including regular progress reviews and plans for improvement.
Demonstrated ability to communicate effectively with employees at all levels within the organization.
Demonstrated functional knowledge of multiple HR competencies including Talent Management, Succession Planning, Talent Acquisition, Employee Relations, Performance Management, Organizational Development, Leadership Development and Employee Education.
Proven ability to resolve complex problems by leveraging business/HR knowledge and client relationships.
Demonstrated success with getting results and adding organizational value in a fast-paced, change-oriented environment.
Comfort around higher management/managerial courage
Use of discretion in dealing with confidential information
Utilizes creative and entrepreneurial approach towards continuous improvement.
Basic Job Information:
Office:Working in the global head office in Punta Cana, Dominican Republic (close to Airport)
To apply for this job please visit LinkedIn.