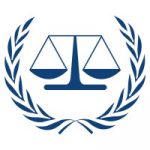 HR Consultant – Job Families Project (23021)
Posting Date: 17/05/2023
Deadline for Applications: 16/06/2023 (midnight The Hague time)
Organizational Unit: Human Resources Section, Division of Management Services, Registry
Duty Station: The Hague - NL
Minimum Net Annual Salary: Payment is based on a daily rate (comparable to P-2 level)
Contract Duration: 6 months
Application Procedure
In order to apply for this opportunity, interested candidates will need to create a profile in the ICC eRecruitment system. All candidates will be informed of the results of their application by the end of the procedure.
Organisational Context
The Human Resources Section (HRS) provides a unified and coordinated approach to HR matters across the Court and carries out all human resources activities in an efficient and timely manner whilst serving as HR advisor to management within the Court.
The Section is one of five sections located in the Division of Management Services. The other four are the Budget Section, the Finance Section, the Security and Safety Section and the General Services Section. The Division also includes an Occupational Health Unit and an SAP Competence Centre. Human resources management is a shared responsibility with line managers and the HR Section's aim is to be a trusted provider of a variety of centralized policy, advisory and administrative services for the Court, its managers and staff. These services include strategic workforce planning and organizational design, job designs and advertisement, recruitment and onboarding, administration of salaries (payroll), entitlements and benefits (including health insurance and pension contributions), career development and succession planning, performance management,
learning and development and HR policy matters and staff issues or conflicts.
The Section consists of two units: the HR Operations Unit and the HR Organisational Development Unit. The HR Operations Unit's programme of work is all operational aspects of the Section, from recruitment and onboarding to the administration of salaries, benefits and entitlements for staff members and non-staff (including judges, interns and SSA consultants and contractors).
The HR Organisational Development Unit is in charge of devising strategies, programmes and policies to ensure that the Court hires and develops the right staff and thus maximizes the return on investment in human resources. Particularly, this includes an organization-wide role in relation to strategic workforce planning, talent management, organizational design, leadership development, staff training and learning and development programmes and activities and performance management.
Scope of Services
Develop and execute a project covering:
reviewing and analysing job descriptions mapped as per the United Nations Job Families standards,
competency mapping to develop a competency matrix that sets out clear standards for the skills, behaviours, abilities and knowledge needed, including establishing the skill proficiency per job family,
drafting generic job descriptions in relation to job families validated and standardized as per the ICC standards.
Propose and develop a structure for storing and managing of data related to job families and generic job descriptions (ERP, network, etc.).
Ensure information is adequately stored, updated and managed as per the organizational guidelines and policies.
Any other related tasks.
Required Qualifications:
Education:
Advanced university degree in human resources management, business or public administration, organizational development or other related area. A first-level university degree, in combination with two additional years of qualifying experience, is accepted in lieu of the advanced university degree.
Experience:
A minimum of two years of professional experience (four years with a first-level university degree) in human resources management (organizational design or related subject) or a related area with a particular focus in the following areas:
Experience in working with UN mobility programs.
Experience in job evaluation, functional analysis and the UN job classification standards.
Experience in talent sourcing, recruitment, branding and/or workforce planning in the UN System.
Experience in drafting job descriptions.
Experience in working with large amounts of data and working with ERP systems such as SAP.
Knowledge, Skills and Abilities:
Excellent understanding of job design approaches and job families/networks in the UN System.
Knowledge of the HR common system.
Excellent interpersonal skills and the ability to combine high-level management with good teamwork.
Ability to act independently and exercise sound judgment.
Ability to negotiate HR operations with team and clients.
Ability to maintain discretion and respect for confidentiality.
Ability to maintain a client-oriented approach.
Excellent project management and negotiation skills with a demonstrable ability to provide exceptional client service in a multicultural context.
Excellent written and verbal communication skills as well as excellent drafting skills.
Excellent presentation skills.
Technologically savvy and with a drive for continuous improvement.
Knowledge of Languages:
Proficiency in one of the working languages of the Court, English or French, is required. Working knowledge of the other is an asset. Knowledge of another official language of the Court (Arabic, Chinese, Russian, Spanish) would be considered an asset.
ICC Leadership Competencies
Purpose
Collaboration
People
Results
ICC Core Competencies
Dedication to the mission and values
Professionalism
Teamwork
Learning and developing
Handling uncertain situations
Interaction
Realising objectives