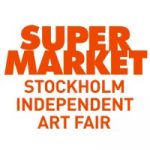 HR Assistant
HR Assistant/ Recruiter
Company Overview
At NetCost Market, we strive to meet the highest standards. Fresh produce, value for money, and a uniquely positive shopping experience are the foundations on which we operate, bringing the complete shopping experience to the community.
Job Duties And Responsibilities
The HR Assistant/Recruiter duties involve a wide range of support activities inside our HR department, from coordinating meetings to maintaining our employee database to posting job ads. A human resources (HR) recruiter is responsible for all aspects of recruiting for the organization and plays a critical role in ensuring it's hiring the best possible talent. An important part of your role will be to act as the liaison between HR and employees, ensuring smooth communication and prompt resolution of requests and questions. You'll also assist in creating policies, training processes and documents.
Establishes recruiting requirements by studying organization plans and objectives and coordinating with managers to discuss needs.
Builds applicant sources by researching and contacting community services, colleges, employment agencies, recruiters, media, and internet sites; providing organization information, opportunities, and benefits; making presentations; and maintaining rapport.
Determines applicant requirements by studying job description and job qualifications.
Attracts applicants by placing job advertisements, contacting recruiters, and using newsgroups and job sites.
Determines applicant qualifications by interviewing applicants, analyzing responses, verifying references, and comparing qualifications to job requirements.
Arranges management interviews by coordinating schedules
Evaluates applicants by discussing job requirements and applicant qualifications with managers and interviewing applicants on a consistent set of qualifications.
Improves organization attractiveness by monitoring job offers and compensation practices; and emphasizing benefits and perks.
Organizes training programs by conducting orientations; scheduling rotations and assignments; monitoring job contributions; coaching trainees; and advising managers on training and coaching.
Avoids legal challenges by understanding current legislation, enforcing regulations with managers, recommending new procedures, and conducting training.
Updates job knowledge by participating in educational opportunities, reading professional publications, maintaining personal networks, and participating in professional organizations.
Participates and conducts job fairs.
Accomplishes human resources and organization mission by completing related results as needed.
Dealing with all the daily incoming/outgoing HR-related correspondence such as emails, applications for employment, store employee requests.
Answering the HR hotline calls, getting in touch with the applicants, existing employees regarding the HR-related issues.
Advertisement strategizing – position posting, job posting, processing and analysis.
Setting up appointments for interviews, building up a schedule for these appointments.
Conducting the actual interviews and delegating the potential candidates to the corresponding locations.
Filling in the spreads with the data on the prior conducted interviews as well as all the other necessary data such as self-inspection logs, employee turnover trackers.
Developing and implementing all the training procedures, evaluating employee's progress during the training. On-the-floor checks of the process of training of newly hired. (Presupposes the HR Assistant to be moving around the existing locations on a weekly/daily basis).
Maintaining the quality of service (including customer service) by following the standards set by the company. (Mainly through training procedures and evaluation of the post-training period).
Preferred Qualifications
2-4 years exempt and non-exempt recruiting experience in full life-cycle environment
Bilingual (Russian / English)
Minimum 2 years' experience recruiting in relevant industry environment
Travel requirement: 50%
Bachelor's degree preferred
Minimum of 50 cold calls per day; unless there is a job fair or additional assignment has been given by a supervisor
Company Overview
We strive to meet the highest standards. Fresh produce, value for money, and a uniquely positive shopping experience are the foundations on which we operate, bringing the complete shopping experience for Russian and European products to the community.