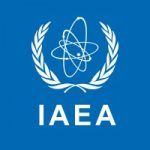 HR Assistant (Data Analytics)(G4)
IMPORTANT NOTICE REGARDING APPLICATION DEADLINE: Please note that the closing date for submission of applications is indicated in local time as per the time zone of the applicant's location.
Organizational Setting
The Department of Management (MT) provides a 'platform of services' that serves as a foundation for the successful delivery of the IAEA's scientific and technical programmes. Its mission statement is as follows: "MT is a partner and a business enabler that champions change and efficiency, leveraging a common purpose". Thus, among other support activities, it assists a scientific manager in recruiting the right expert, helps a technical officer coordinate the purchase of radiation equipment, and ensures that all Board documents are translated and distributed on a timely basis to Member States.
The Division of Human Resources (MTHR), within the Department of Management, plans, acquires and manages human resources to effectively implement the IAEA programmes. It thus delivers the full spectrum of human resource services, including HR organizational development and planning, talent acquisition and development, performance management, and administration of compensation and benefits. The Division serves a multicultural workforce of approximately 2300 people from diverse scientific, technical, managerial and professional disciplines.
Main Purpose
Reporting to the Human Resources Officer (Data Analytics) and providing support to a group of Professionals, the HR Assistant (Data Analytics) contributes to the efficient operation of the office by providing assistance and advice on the administrative processes and procedures.
Functions / Key Results Expected
Supports MTHR On Report-related Items Through The Following Responsibilities

Responds to routine and ad hoc report request on HR data.
Provides administrative support in maintaining the PowerBI powered report environment MTHR reporting suite.
Raises and screens tickets from email support groups, acting as level 1 supporter for data and service requests.
Assists in updating all PowerBI reports according to Standard Operating Procedures and highlights any issues to Human Resources Officer (Data Analytics) for troubleshooting.

Acts as internal IT focal point, through the following responsibilities:
Review and manage supplies and IT equipment/inventory including MTHR subscriptions and/or licences.
Raise requests for procurement of goods and services, as needed.
Coordinates with MTIT in setting-up IT equipment when needed in the Division.
Prepare graphs, charts, and other visual aids for use by the supervisor(s) or experts in seminars, meetings, workshops and presentations.

Act as focal point for ARMS (Archives and Records Management Section) staff on records management issues.
Provide logistical and administrative support for the team and backup to other administrative support staff in the Division. Provide required support and/or backup to staff in executive offices.
Respond to queries, draft standard correspondence according to corporate communication guidelines, as well as format letters, reports, technical documents, manuscripts, newsletters, documents for Internet publication and other material in accordance with standard operating procedures.
Competencies and Expertise
Core Competencies
(Competency Framework)
Name
Definition


Communication Communicates orally and in writing in a clear, concise and impartial manner. Takes time to listen to and understand the perspectives of others and proposes solutions.
Achieving Results Takes initiative in defining realistic outputs and clarifying roles, responsibilities and expected results in the context of the Department/Division's programme. Evaluates his/her results realistically, drawing conclusions from lessons learned.
Teamwork Actively contributes to achieving team results. Supports team decisions.
Planning and Organizing Plans and organizes his/her own work in support of achieving the team or Section's priorities. Takes into account potential changes and proposes contingency plans.
Functional Competencies

Name
Definition


Analytical thinking Gathers and analyses information, identifying critical relationships and patterns among data and proposes workable solutions.
Client orientation Establishes effective relationships with clients to understand and meet or exceed their needs. Finds ways to ensure client satisfaction.
Resilience Able to remain calm in emotionally charged situations. Accepts constructive feedback in a positive manner and is able to cope with setbacks.
Required Expertise


Function
Name
Expertise Description


Administrative Support Correspondence and Written Communication Ability to draft routine correspondence and correct documents in accordance with established standards and requirements.
Administrative Support Data and Information Analysis and Reporting Experience in working with human resources ERP systems and/or databases desirable.
Administrative Support Discretion and Respect for Confidentiality Ability to treat information, files, correspondence and other sensitive documents with the highest level of discretion and confidentiality.
Administrative Support Guidance and Training Ability to provide training and guidance to newly recruited office support staff, advising them on the administrative practices and procedures.
Administrative Support MS Office (Word, Excel, Outlook, PowerPoint) Proficiency in MS Office and the ability to use databases.
Qualifications, Experience And Language Skills


High School Diploma - Completed secondary education
Minimum of four years of general office support experience, some of which in an international environment.
Excellent oral and written command of English. Knowledge of other official IAEA languages (Arabic, Chinese, French, Russian and Spanish) is an asset.
Remuneration
The IAEA offers an attractive remuneration package including a tax-free annual net base salary starting at EUR 45695 (subject to mandatory deductions for pension contributions and health insurance), 6 weeks' annual vacation, pension plan and health insurance. More information on the conditions of employment can be found at: https://www.iaea.org/about/employment/general-service-staff
General Information
The IAEA's paramount consideration in the recruitment of staff member is to secure employees of the highest standards of efficiency, technical competence and integrity.
Staff Members shall be selected without any unfair treatment or arbitrary distinction based on a person's race, sex, gender, sexual orientation, gender identity, gender expression, religion, nationality, ethnic origin, disability, age, language, social origin or other similar shared characteristic or trait.
The IAEA is committed to gender equality and to promoting a diverse workforce.
Recruitment will be on a LOCAL BASIS only.
Applicants should be aware that IAEA staff members are international civil servants and may not accept instructions from any other authority. The IAEA is committed to applying the highest ethical standards in carrying out its mandate. As part of the United Nations common system, the IAEA subscribes to the following core ethical standards (or values): Integrity , Professionalism and Respect for diversity .
The IAEA has a zero-tolerance policy on conduct that is incompatible with the aims and objectives of the United Nations and the IAEA, including sexual harassment, abuse of authority and discrimination.

Evaluation process
The evaluation of applicants will be conducted on the basis of the information submitted in the application according to the selection criteria stated in the vacancy announcement. Applicants must provide complete and accurate information. Evaluation of qualified candidates may include an assessment exercise, which may be followed by a competency-based interview.
Candidates under serious consideration for selection may be subject to reference and background checks as part of the recruitment process.

Appointment information
Appointment is subject to a satisfactory medical report.
Staff members may be assigned to any location.
The IAEA retains the discretion not to make any appointment to this vacancy, to make an appointment at a lower grade or with a different contract type, or to make an appointment with a modified job description or for shorter duration than indicated above.

Organization


MTHR-Division of Human Resources
Primary Location


Austria-Vienna-Vienna-IAEA Headquarters
Job Posting


2023-05-24, 11:04:22 AM
Closing Date


2023-06-21, 4:59:00 PM
Duration in Months


36
Contract Type


Fixed Term - Regular
Probation Period


1 Year
Full Competitive Recruitment


Yes