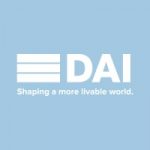 HR Assistant
Job Title
: HR Assistant
Department
: US Human Resources – HR Systems
Reports to:
Senior Manager, HR Systems
Work Location:
Bethesda, MD, USA
Position Overview


DAI's US Human Resources department is looking for an HR Assistant to support the HR Systems (HRIS) team with a wide range of administrative tasks. The Assistant will process personal and assignment data for DAI's employees and perform data clean-up on existing people data. They will also provide general HR operations and administrative support to the department as needed. The Assistant is privy to sensitive and confidential information and is responsible for always maintaining the confidentiality of such information.
This is a full-time position, that requires being able to work from DAI's Bethesda office as requested.
Responsibilities
HR Systems

Develops an understanding of DAI's HR systems processes.
Input and maintain personal and assignment data of employees both inside and outside of the standard HRIS business processing environment.
Ensure the high volume of HRIS transactions are completed accurately and in a timely manner. This includes:

Reviewing and processing Project Action Self-Service (PASS) and HR Oracle People Process (HOPP) documentation.
Entering data as necessary from PASS and HOPP into Oracle.
Managing the MOST and HOPP email in-boxes for requests.
Partnering with other HR team members when issues arise to ensure compliance and complete resolution.

Perform audits and clean-up of HR data, as needed.


HR Operations Support

Support the new hire onboarding process. As necessary, follows up with employees to ensure that any required HR documentation is completed and on file.
Assist with drafting project employment agreements and amendments, partnering closely with Project HR.
Serve as backup on the Form I-9 and E-Verify process for U.S. based employees.
Create and maintain electronic HR files, as requested.
Assist with gathering HR documentation for audits.
Responds to general HR questions from employees, directing them to the appropriate HR team member and/or resources.


Additional Responsibilities As Deemed Necessary.

Qualifications & Skills
Minimum Requirements:

Grade P1: Minimum of 1 year of professional experience and a college degree. Equivalent combinations of education and experience will be considered.
Excellent organizational skills and attention to detail.
Self-directed with strong organizational skills and the ability to prioritize multiple tasks/competing deadlines simultaneously.
Professional proficiency in MS Office suite.
Able to work as part of a decentralized team with minimal oversight.
Able to handle confidential and/or sensitive information with discretion.
Good written and oral communications skills, with the ability to communicate clearly and professionally.
Able to build and maintain good working relationships with staff at all levels of the organization.
Familiarity with the importance of diversity and inclusion.
Authorized to work in the United States without sponsorship.


Preferred, but not required:

Professional working proficiency in a second language (Spanish, French, Russian, or Arabic preferred).
Able and willing to adjust work schedule, if needed, to support teams located in different time zones/countries.


Compensation & Benefits:


For employees working the United States, the full-time equivalent annual base salary for this position is expected to be between $50,000 to $54,688. Salary for part-time employees will be prorated based on actual hours worked. Actual offers will be based on several factors including, but not limited to, qualifications, relevant education, experience, skills, seniority, performance, and business or organizational needs.
Eligible U.S. based employees, will be able to enroll in medical, dental and vision insurance, plus a 401(k)-retirement plan with a company match. Additionally, employees will be eligible for company-paid annual leave (vacation & holidays), sick leave, parental leave; as well as short- and long-term disability coverage. Detailed information will be provided at the time a formal offer is extended.
For employees working outside of the United States, compensation and benefits will vary based on location.
Equal Employment Opportunity


All qualified applicants will receive consideration for employment without regard to race, color, religion, sex, sexual orientation, gender identity, national origin, disability, age, or status as a protected veteran.
DAI and its employees are committed to confronting discrimination in all forms, nurturing respect for our interpersonal relationships, and holding ourselves accountable for positive change within the company and in the communities, cultures, and countries in which we live and work. DAI is committed to attracting and retaining the best employees from all races, ethnicities, and backgrounds in our continued effort to become a better development partner.
DAI upholds the highest ethical standards. We are committed to the prevention of sexual exploitation, abuse, and harassment as well as other ethical breaches. All our positions are therefore subject to stringent vetting and reference checks.
DAI requires COVID-19 vaccinations subject to accommodation required by law.