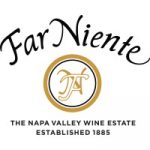 Hospitality Host
Hospitality Host, Far Niente Wine Estates




Founded in Oakville, California in 1885 and restored in 1979, Far Niente is consistently recognized as a benchmark producer of Napa Valley Chardonnay and Oakville Estate Cabernet Sauvignon.
Join our Company which is rich in history and stature.


Our team is expanding to support our growing portfolio. Join our team as a Hospitality Host and play an important role in creating an exceptional, luxury guest experience from the first encounter.
You will be successful in this role while performing these essential responsibilities:

Serves as the first point of contact with our guests as they arrive on campus showcasing your true spirit of hospitality.
Provides an attentive and friendly disposition of service.
Assist the Hospitality Team with setting up for tastings.
Is proactive and anticipates the needs of the team and to assist when needed.


Our organizational culture is built upon a strong foundation of shared commitments:

Demonstrates ownership of job responsibilities through focus, determination, and attention to detail.
Demonstrates an attitude of teamwork by working collaboratively with peers to identify positive solutions to problems or issues.
Displays trust in their actions, having the confidence to know that we are all working for the benefit of each other.
Brings forward ideas for improvement and ways to increase efficiency. Is open to new ideas and positive change.
Strives to elevate their performance and welcomes feedback. Is receptive to changing needs and priorities.
Demonstrates respect for peers and colleagues, embraces differences and strives for understanding.
Shows care and responsibility for the resources that have been provided to them and aids in our efforts for social responsibility and being environmentally conscious.
Acts with integrity, honesty, and fairness, working towards achieving personal achievement rather than public attention.
Demonstrates pride in their work while striving for excellence.


You will be qualified for this role if you met these requirements:
Previous experience of 6 months in a similar role.
Ability to work independently as well as a member of a highly functioning team.
Ability to communicate effectively in the predominately used language.
Ability to lift 30 lbs.
Ability to work weekends.
Flexibility to rotate to each facility/campus.


This is a fully on site position and there are some physical requirements, that our large estate requires:

Ability to stand and ascend and descend stairs.


More about our Story:


A dedication to winemaking in its highest form, paired with a focus on house style, vineyard ownership, social responsibility and legendary hospitality, has established Far Niente as one of the world's great wine estates and provided the foundation for growth of our other varietals.
Over the years, five exceptional wineries have been proudly added to the Far Niente Family of Wineries and Vineyards: Established in 1989, Dolce is the only American winery dedicated to producing a single late harvest wine. Our second Oakville winery, Nickel & Nickel, focuses on 100-percent varietal, single-vineyard wines from some of Napa Valley's finest vineyard appellations. In 2007, we launched EnRoute, which is committed to crafting focused, textured Pinot Noir from the Russian River Valley. Bella Union specializes in creating a single Cabernet Sauvignon from carefully selected Napa Valley vineyards. And our latest launch, Post and Beam, represents craftsmanship, tradition, legacy and purity in winemaking.
We are an Equal Opportunity Employer that is committed to inclusion and diversity. We take affirmative action to ensure equal opportunity for all applicants without regard to race, color, religion, sex, sexual orientation, gender identity, national origin, disability, veteran status, or other legally protected characteristics.
More detail about Far Niente Winery part of Far Niente Family of Wineries and Vineyards, please visit https://culinaryagents.com/entities/18015-far-niente-winery