Archived (not relevant)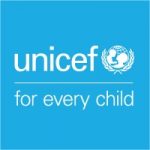 Home-Based Consultancy: Traceability and Verification System (TRVST) Feasibility Assessment Consultant, UNICEF Europe and Central Asia Regional Office (74 days)
UNICEF works in some of the world's toughest places, to reach the world's most disadvantaged children. To save their lives. To defend their rights. To help them fulfill their potential.
Across 190 countries and territories, we work for every child, everywhere, every day, to build a better world for everyone.
And we never give up.
For every child, Education


To support UNICEF Europe and Central Asia Regional Office and ECA Country Offices in ascertainment of the viability of introduction of Traceability and Verification System (TRVST) in selected ECA countries to help to reduce the risk of falsified and counterfeit vaccines and other health products entering the national supply chains and to establish the national level verification solutions.
Scope Of Work


Background & Rationale


Due to the growth and globalization of trade, medical products are manufactured and distributed in complex supply chains. As a result, the products' entire journey from manufacturers to patients is complex and lengthy. Furthermore, as distribution spreads geographically and the supply chain becomes more fragmented, the oversight capacity of national regulatory authorities becomes stretched, and the link is broken due to the low vigilance capacity of countries. Thus, falsified vaccines and medicines cost low- and middle-income countries (LMICs) $30 million/year and over $200 billion globally[1]. Further, as COVID-19 vaccine distribution ramps worldwide, counterfeit vaccines have been found, presenting significant risks to the public health and financial loss. Therefore, monitoring the product quality, verifying and traceability are imperative for all types of vaccines including COVID-19 vaccines, as for other health products.
Moreover, COVAX - the vaccines pillar of the Access to COVID-19 Tools (ACT) Accelerator[2], country governments, funders, and partners need to have information about COVID-19 vaccine stock levels and supply chains to ensure that the right products are available and can be transported to their required destinations. The aim is to provide data to strengthen the manufacture and distribution of health products and COVID-19 commodities and to ensure that the risk of shortages or expiration of products is minimized.
Therefore, UNICEF and partners established an initiative to support countries to reduce the urgent risk of falsified and diverted health products, including COVID-19 products in national supply chains, with a vision towards national traceability systems to strengthen the verification and visibility of vaccines, medicines, and other health products.
The countries in ECA region introduced a variety of COVID-19 vaccines and, so far, received over 51 million doses. More vaccines are in the pipeline for booster and additional doses. Thus, the Governments in the region are interested to participate in the verification and traceability initiatives to protect beneficiaries from counterfeit health products while strengthening digitally enabled supply chains for all public health use cases.
A feasibility assessment intends to help the countries' decision-makers determine whether or not introduction of TRVST as one of the traceability and verification solutions will be feasible given the country context and the current state of health supply chains digitalization. The results of feasibility assessment will further support the deployment of the Traceability and Verification System in selected ECA countries to reduce the risk of falsified and counterfeit vaccines and other health products. It is expected that this work would establish the foundation for full national level GS1-enabled track and trace capabilities.
Scope of work and specific tasks


Under The Direct Supervision Of The Regional Procurement Services And Financing Specialist Of UNICEF Regional Office For Europe And Central Asia (ECARO) And In Close Coordination With ECARO Sections, ECAR Country Offices And The Relevant UNICEF Divisions The Consultant Is Expected To Undertake The Following Tasks


Assess the existing national supply chain for vaccines, its logistics applications, IT systems and infrastructure, policy and regulatory environment, and other relevant systems in immunization used by the government institutions in a particular country as well as the risks involved in order to evaluate the feasibility of introduction of TRVST as a traceability and verification solution for its integration into the national system. The feasibility assessment must evaluate whether TRVST as a proposed solution can be expected to provide the desired benefits. The assessment should also identify any barriers or risks that could potentially impact solution viability, value or benefit.
In order to do that, the feasibility study should address the following key questions:
What are the specific risks identified related to the integrity of the immunization supply chain and benefits gained following introduction of a product verification and traceability system, following the review of the national supply chain for vaccines?
What are the specific objectives to attain by the product verification and traceability system in a specific country, basing on national supply chain risk-benefit assessment.
Does the solution offer sufficient value or benefit to outweigh estimated cost and risk? Values and benefits should be quantifiable, costs should be estimated in terms of Total Cost of Ownership (TCO), which covers acquisition, implementation, operations and support and includes hardware, software and personnel costs. The hidden costs of not investing in verification and traceability should be highlighted and compared with the costs of introduction of the proposed solution.
Does the national organization have sufficient capacity and resources to acquire, implement and support the proposed solution? Personnel capacity and resources are key considerations, as well as technical and financial capacity of the organization. Can the solution be supported by existing health and technical staff, or will new resources or skills be needed?
How well will the solution fit into the national organization's operational, technical and information environment? What is the estimated cost to the organization to address any gaps identified? Are there any functional gaps between what the business requires and what the solution can provide? Will a proposed new software solution work on existing technical infrastructure (servers, network, database systems, etc.)? If not, can the organization feasibly acquire and operate additional infrastructure needed?

More specifically this assessment should analyze operational, technological, economic and governance, legal, and time feasibility areas, namely:
Operational - it should study the operation of the existing supply chain for vaccines and assess supply chain maturity, including the national inventory management system for vaccines, potential interoperability issues between current systems and future traceability systems/TRVST. What traceability model (centralized, semi-centralized, distributed) exists and, if not exists, what model is recommended? What traceability approach exists or is accepted by the country for the national introduction (the full track and trace approach for traceability documentation or verification being completed for each change of ownership in the supply chain or the point of dispense verification approach)? The analysis should reveal existing security elements, and most importantly, what is missing in the current supply chain regulations and systems, as well as what is necessary to raise the security of the supply chain to the desired level. It should determine the environmental fitness (e.g., culture, structure, systems, policies and stakeholder acceptance) for introduction of TRVST as well as outline stakeholder mapping for TRVST, traceability key partners, stakeholder groups, areas of expertise and assets.
Technological – it should assess existing IT systems, infrastructure and technologies used and their potential for compatibility with the proposed solution (TRVST) as well as possible alternatives for buildability, functionality/performance, reliability/availability, capacity and maintainability.
Economic and governance - it should provide the advice on the governance for the future project, on what governmental entities should be involved into the project and on what stage; on how and who could fund the different implementation stages of a traceability system and how its inception, development and functioning should be governed. It should provide an overview of all the costs involved (including the operational costs of running such a system) and their impact on the supply chain. It should also assess the relevance of introduction of TRVST in a specific country as some markets do not suffer in a significant way from substandard and falsified medicines, thus, the study should assess whether benefits of introduction of TRVST exceed costs.
Legal – it should assess the country's existing regulatory system maturity, national resources and local context including issued legal acts on data management policy and traceability regulations that are currently implemented, or on the way to being implemented and analyze if they specify the governance, define roles and responsibilities between authorities, specify technological capacities, traceability models, risks and mitigation measures, data security, prescribed or used standards, the levels of identification required and integrate measures to help prevent falsification (copying) of the unique identifiers as well as include appropriate exemptions, exceptions and/or waivers for special circumstances; incorporate compliance and enforcement activities, etc. What are regulations regarding detection, response, reporting? What are other pre-existing or upcoming requirements, standards, identifiers or regulatory information systems used for registration, reimbursement, pharmacovigilance or monitoring of substandard and falsified health products? It should determine the proposed solution's ability to surmount various regulatory and ethical requirements.
Time and schedule - it should estimate time for potential introduction of TRVST as well as the schedule of introduction clearly describing the steps in the form of a road map with activities, timelines, responsible entities and estimated budget.

As the final result, the consultant should come up with a comprehensive consultancy report (one report per country) on the assessment, proposed recommendations, identified risks and their mitigation, the next steps in the form of a road map as described above. It should also produce a reasoned recommendation, to accept or reject the proposed solution in a specific country. In case of recommendation on acceptance the report should specify what mechanisms should be developed in order to actively engage all potential stakeholders as well as proposed UNICEF's components for implementation of TRVST.
The feasibility assessment should be conducted in 4 countries in Central Asia. The consultant is expected to travel to these countries to perform the assessment.
Tasks/Milestone

Work Assignment Overview

Deliverables/Outputs


Delivery deadline
Consultancy plan
Develop a detailed consultancy work plan, in consultation with relevant colleagues, including detailed summary of proposed deliverables and schedule for tasks
17 April 2023
Feasibility assessment of the current state of the traceability enabling environment and consultancy reports (one report per country, in total 4 reports including the draft presentations before the final reports)
Conduct the feasibility assessment (desk review and in the country) including preparation of the consultancy reports and road maps with activities, timelines, responsible entities and estimated budget as well as presentations.
Estimated number of days per country (including travel and preparation of the consultancy reports and presentations): Kyrgyzstan – 16 days of which in country approximately 7 days; Turkmenistan – 14 days of which in country approximately 5 days; Tajikistan – 16 days of which in country 7 days; Uzbekistan – 18 days of which in country 9 days.
31 August 2023
Finalization of consultancy reports
Address comments, finalize the reports and submit to ECARO
30 September 2023
Estimated Duration of the Contract


74 days
Consultant's Work Place and Official Travel


The Consultant will be home-based
Estimated Cost of the Consultancy & Payment Schedule


Payment will be made on submission of an invoice and satisfactory completion of the above-mentioned deliverables. Please indicate an all-inclusive lumpsum to undertake this TOR based on 10 months.
To qualify as an advocate for every child you will have…

Minimum Requirements


Minimum Masters or Advanced university degree in Business, Business Administration, Public Health, Health Supply Chain Management, IT, Pharmacy, Quantitative Studies and/or in another relevant discipline for health supply management.
Experience

Knowledge/Expertise/Skills required:

Required

Minimum eight (8) years of experience in product traceability, supply chain management; and installation, piloting and/or scaling of eLMIS systems in LMICs contexts.
Experience working in low- middle-income (implementing) countries.
Technical knowledge on GS1-enabled traceability and associated IT solutions; vaccine and pharma manufacturer labeling and/or supply chain operations in low resource settings.
Knowledge of private sector traceability solutions and their effectiveness.
Country experience in supporting national traceability systems; supporting health system strengthening.
Excellent computer skills

Desired

Knowledge of and experience with countries in the Eastern European, Central Asia regions and Caucasus is an asset.
Knowledge of ECARO countries health information systems and e-health architecture.
Demonstrated ability to work in a multi-cultural environment and establish harmonious and effective working relationships both within and outside the organization; experience working in LMIC contexts.
Functional Competencies:

Applying Technical Expertise
Planning and Organizing
Deciding and Initiating Action
Following Instructions & Procedures
Data Analytics and Utilization

Skills And Attributes

Demonstrated strong competencies of a subject matter expert in product traceability, supply chain management; and installation, piloting and/or scaling of eLMIS systems in LMICs contexts.
Demonstrated strong communication, presentation and writing skills are essential.
Strategic thinking and critical analysis.
Commitment and drive, with a clear focus on results.
Ability to juggle competing priorities under pressure, whilst maintaining attention to detail and meeting deadlines.
Creative and innovative.
Proven ability to manage relationships with UNICEF supply community, programmes and partners.

Required

Languages:

Fluency in English (written and verbal) is required.

Desired

Knowledge of other languages relevant to the region is an added advantage.
Proficiency in Russian is an asset.
Knowledge in another UN language is an asset.

For every Child, you demonstrate…


UNICEF's values of Care, Respect, Integrity, Trust, Accountability, and Sustainability (CRITAS).
To view our competency framework, please visit  here.
UNICEF is here to serve the world's most disadvantaged children and our global workforce must reflect the diversity of those children. The UNICEF family is committed to include everyone, irrespective of their race/ethnicity, age, disability, gender identity, sexual orientation, religion, nationality, socio-economic background, or any other personal characteristic.
UNICEF offers reasonable accommodation for consultants/individual contractors with disabilities. This may include, for example, accessible software, travel assistance for missions or personal attendants. We encourage you to disclose your disability during your application in case you need reasonable accommodation during the selection process and afterwards in your assignment.
UNICEF has a zero-tolerance policy on conduct that is incompatible with the aims and objectives of the United Nations and UNICEF, including sexual exploitation and abuse, sexual harassment, abuse of authority and discrimination. UNICEF also adheres to strict child safeguarding principles. All selected candidates will be expected to adhere to these standards and principles and will therefore undergo rigorous reference and background checks. Background checks will include the verification of academic credential(s) and employment history. Selected candidates may be required to provide additional information to conduct a background check.
Remarks


Please include a full CV and Financial Proposal in your application by indicating your availability and all-inclusive lumpsum (in US$) to undertake the terms of reference above. Applications submitted without an all-inclusive lumpsum will not be considered. Only shortlisted candidates will be contacted and advance to the next stage of the selection process.
Individuals engaged under a consultancy or individual contract will not be considered "staff members" under the Staff Regulations and Rules of the United Nations and UNICEF's policies and procedures, and will not be entitled to benefits provided therein (such as leave entitlements and medical insurance coverage). Their conditions of service will be governed by their contract and the General Conditions of Contracts for the Services of Consultants and Individual Contractors. Consultants and individual contractors are responsible for determining their tax liabilities and for the payment of any taxes and/or duties, in accordance with local or other applicable laws.
The selected candidate is solely responsible to ensure that the visa (applicable) and health insurance required to perform the duties of the contract are valid for the entire period of the contract. Selected candidates are subject to confirmation of fully-vaccinated status against SARS-CoV-2 (Covid-19) with a World Health Organization (WHO)-endorsed vaccine, which must be met prior to taking up the assignment. It does not apply to consultants who will work remotely and are not expected to work on or visit UNICEF premises, programme delivery locations or directly interact with communities UNICEF works with, nor to travel to perform functions for UNICEF for the duration of their consultancy contracts.
UNICEF offers reasonable accommodation for consultants with disabilities. This may include, for example, accessible software, travel assistance for missions or personal attendants. We encourage you to disclose your disability during your application in case you need reasonable accommodation during the selection process and afterwards in your assignment.