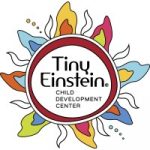 HIRING a Preschool Teacher
Tiny Einstein Child Development Center, Russian bilingual preschool, is seeking reliable, energetic and professional teachers to teach English program to children ages 2 - 5 years old.
Positions Available
Pre-K teacher
English teacher for 3 -4 years old
Teaching assistant for 2-3 years old
Minimum Requirements
18+years old
12 ECE units; or 6 ECE units and continuous education in Early Child Education
Must pass background check, fingerprints clearance, TB test and physical
Speaks English fluently - for English teacher position
Preferred BA/BS/ Masters
For the right candidate we will offer a $$ COMPETITIVE SALARY with a great benefit package that includes, but not limited to PTO, paid holidays, year end bonuses(!), health benefits, employee's children tuition discount and more .
To Apply: email your resume to contactus@tinyeinstein.org
Please visit the website for more info at www.TinyEinstein.org
E04JI800i29k4026wjp