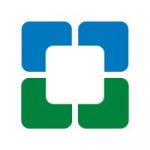 Healthcare Interpreter – Russian
210713
Join Cleveland Clinic's Main Campus where research and surgery are advanced, technology is leading-edge, patient care is world-class, and caregivers are family. Cleveland Clinic earned the No. 1 hospital ranking in Ohio, the No. 4 hospital ranking in the country, and was ranked nationally in 13 specialties, according to the U.S. News & World Report. At Cleveland Clinic, you will work alongside passionate and dedicated caregivers, receive endless support and appreciation, and build a rewarding career with one of the most respected healthcare organizations in the world.
Cleveland Clinic is looking to add a GPS Healthcare Coordinator/Interpreter to their dedicated team of caregivers. As a GPS Healthcare Coordinator/Interpreter, you will coordinate patient services and respond to a wide variety of patient requests including relationship management, appointment coordination, health system navigation, conflict resolution, intensive problem solving, risk mitigation and communication while assisting international patients and caregivers. You will also facilitate the coordination of care involving a broad spectrum of professional discipline, socioeconomic and cultural perspectives.
Our PRN caregivers are as needed and this group traditionally works Monday – Friday 8AM – 5PM. Their hours are based on patient needs but on average they work 20 hours per week. PRN caregivers might need to interpret over the phone remotely after hours and/or on the weekend based on volume. This position is not benefit eligible.
The ideal candidate is someone who:
Thrives in a team environment.
Is culturally competent, reliable and professional.
Effectively handles complex situations and learns new processes.
Has knowledge of medical terminology.


In this role, you will serve patients' needs, touch lives and make everlasting impacts. Opportunities for promotions, learning new skills and a supportive team will help you build a rewarding career, here at Cleveland Clinic.
Cleveland Clinic provides what matters most: career growth, delivering world-class care to our patients, continuous learning, exceptional benefits and working for an organization that offers many long-term career paths. Join us and experience a culture where opportunities to advance and the support to get there go hand-in-hand.
Responsibilities:

Helps facilitate successful delivery of services to linguistically diverse consumers.
Explain hospital resources, office protocols, and limitations to clinicians and patients; make appropriate referrals; serve as a cultural and linguistic resource to both patients and providers to contribute to successful outcomes.
Performs duties in a spirit of teamwork and cooperation.
Adheres to hospital policies on customer relations and hospitality.
Understands the hospital's system of service delivery.
Written translations as required in patient encounters such as filling out forms and medical instructions, and medication schedules; administrative translations such as letters to patients, documents, and patient materials.
Support the office operations by answering the phone, taking requests, calling patients to confirm appointments, document encounters on the interpreter tracking system, do data entry, verify and schedule future appointments when necessary, do general troubleshooting, filing and photocopying.
Also assists department with on-the-job training and mentoring of interpreter practicums.
Utilize on-line computer systems such as Outlook, and other hospital software.
Assists the department by working an on-call rotation (nights, weekends, holidays, etc.) to support patient needs.
Work with special projects as assigned.
Other duties as assigned.


Education:

Bachelor's degree in any area related to science or human services preferred.
High School Diploma / GED or equivalent required.


Languages:

Fluency in English and one or more foreign languages, both oral and written.
Ability to accurately work in consecutive mode and sight translate into and from working language(s).


Certifications:

Certified Healthcare Interpreter (CHI) by Certification Commission for Healthcare Interpreters (CCHI) or Certified Medical Interpreter (CMI) by National Board of Certification for Medical Interpreters (NBCMI) certification or other healthcare interpreting certificate preferred.
Must possess a valid State Driver's License and maintain automobile insurance coverage


Complexity of Work:

High level of customer service and a positive approach
Familiarity and ability to work with diversity of cultural/socio-economic backgrounds
General knowledge of cultural backgrounds of patients to be served
Good interpersonal, organizational, and time-management skills
Knowledge of computer systems


Work Experience:

Minimum of 1 year of experience as an interpreter required.
Strong medical vocabulary required.
Medical interpreting in a healthcare setting preferred.
Professional interpreting experience preferred.


Preferred Qualifications:
Physical Requirements:

May require extended periods of standing, walking or sitting.
Manual dexterity sufficient to perform work on a PC or mobile device.


Personal Protective Equipment:

Follows standard precautions using personal protective equipment as required.


Keywords: Translator, Healthcare Interpreter, Russian Interpreter, Ukrain