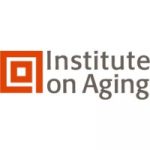 Health Worker
IOA is on the forefront of revolutionary healthcare models, reshaping the way people can age in place. Our innovative models transform lives, enhance communities, and save healthcare systems millions of dollars. Rather than focusing on archaic outdated design, we strive to consistently question the "status-quo" and create new and more innovative ways to help aging adults and adults with disabilities maintain their quality of life. With over 23 programs, we offer multiple ways to aid seniors maintain their health, well-being, independence and participation in the community, fulfilling our mission.
Under the direction and supervision of the Home Care Department, the Health worker provides direct services to frail elders in their homes.
SPECIFIC RESPONSIBILITIES:


As part of a health care team, provides personal care and assistance in people's place of residence, which will maintain and increase the ability of an older person to live safely and comfortably in their own homes. Tasks may include homemaker service, assisting participants with personal care (colostomy care, bathing, peri-care, care of mouth, skin and hair) and assisting participants with eating; assistance in toileting (including use of bedpan); and assisting with ambulation. Other tasks including participant laundry, shopping, cue glucose test \ BP check and collection of urine, sputum, etc.
Escorts and assist clients to, from and at medical appointments.
Provides behavioral/emotional supervision or support to participants, such as reality orientation or reminders to follow through on nursing/medical care and diet restrictions.
Other duties may include assisting in the centers or clinics; assistance with meal preparation, including special diets and set up for meals at the center or to take home.
Under supervision of professional staff, may be assigned to assist with special program/participant needs (i.e. recreation program, rehab/maintenance exercise program, and internal program committees).
Responsible for keeping areas of patient care clean and safe when participants are on site or in their homes.
Regularly reports on status and progress of participant's homecare staff or scheduler.
Fulfills other administrative requirements of the job such as reporting, keeping statistical records, attending staff conferences and meetings as directed.
May participate in the training and orientation of HWs, volunteers, etc.
Actively participates in and encourages actions that promote good public relations with participants, their families and friends, visitors and the community.
Working for a program that provides services seven days a week, is required to work a flexible schedule.
All other reasonably related jobs as assigned including the ability to work on some days on the weekend.
Working for a program that provides services in all districts of San Francisco.


REQUIRED QUALIFICATIONS:


At least one year working with older adults. Experience may be in paid or unpaid capacity.


DESIRED QUALIFICATIONS:


Training and current certification as a Certified Nursing Assistant.
Language capability - Spanish, Russian, Vietnamese, Korean and Chinese.
Sincere interest in working with frail elders.
Ability to work as part of an interdisciplinary team with initiative, imagination, resourcefulness and flexibility.
Knowledge of the community served.
Interest and willingness to work in a multilingual, multicultural environment.
Ability to comprehend complex written materials and verbal instructions.
Ability to communicate and speak clearly in English.


PHYSICAL REQUIREMENTS:


Must be able to lift, transfer, push/pull, maneuver, and reposition 35 lbs.
Ability to reach, bend and walk.
Five finger dexterities.


Institute on Aging reserves the right to revise job descriptions or work hours as required.
Compensation


Range: $19-21/hr
This compensation is not necessarily reflective of actual compensation that may be earned, nor a promise of any specific pay for any specific employee, which is always dependent on actual experience, client needs, education and other factors. This range does not include any additional equity, benefits, or other non-monetary compensation which may be included.


We encourage you to learn more about IOA by visiting us here.

IOA reserves the right to adjust work hours or duties when appropriate.

Institute on Aging is an Equal Opportunity Employer. Institute on Aging is committed to cultivating a diverse and inclusive work environment and providing equal opportunities to all employees and job applicants without regard to age, race, religion, color, national origin, sex, sexual orientation, gender identity, genetic disposition, neuro-diversity, disability, veteran status or any other protected category under federal, state and local law.

Pursuant to the San Francisco Fair Chance Ordinance, we will consider for employment qualified applicants with arrest and conviction records.