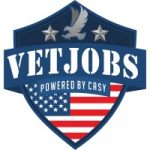 Health Center Concierge – Orlando FL
Job Description
On behalf of VetJobs/MilitarySpouseJobs, thank you for your interest. This position is open to Veterans, Transitioning Military, National Guard Members, Military Spouses and Caregivers of War Wounded. To be considered, please click the submit button and follow the instructions.
$1,000 SIGN ON BONUS
We are looking for a
full-time Health Center Concierge
to join our team in
Orlando, Florida
.
Bi-lingual strongly preferred in one of the following:
Portuguese, Vietnamese, French, Chinese, Tagalog, Arabic, German, and Russian
Schedule
: 4-10 hour rotating shifts as follows: Shift A- 6:45a-5:15p; Shift B - 8:30a-7p.
Weekend and Holiday rotation required. Weekend rotation is approximately every 9 weeks & 2 holidays per year. This is subject to change based on the needs of the site.
We offer exclusive client benefits at this site!
Premise Health is the world's leading direct healthcare provider and one of the largest digital providers in the country, serving over 11 million eligible lives across more than 2,500 of the largest commercial and municipal employers in the U.S. Premise partners with its clients to offer fully connected care – in-person and in the digital environment. It operates more than 800 onsite and nearsite wellness centers in 45 states and Guam, delivering care through the Digital Wellness Center and onsite, nearsite, mobile, and event solutions.
Premise delivers value by simplifying complexity and breaking down barriers to give diverse member populations access to convenient, integrated, high-quality care. We offer more than 30 products, delivering the breadth and depth of care required to serve organizations' total populations. The result is healthcare that meets the needs of members and their families, helping them live healthier while lowering costs for organizations.
Essential Functions
Greets patients with a smile and may assist them through the registration process
Extends a warm and caring approach to all patients with a respect for diversity
Keeps patient informed of wait times and manages visit expectations
Helps patients navigate the health center and escorts patients as needed
Ensures health centers uphold Premise brand standards by posting only branded and approved materials, and maintaining a welcoming appearance
Researches a patient's outstanding out of pocket expenses and resolves errors
Resolves eligibility problems, incorrect claim charges and claim denials
Resolves questions about whether services are condition specific or related to preventive care
Coordinates information flow of benefits between dental, medical and other healthcare providers within the medical community.
Assures correct application of specialist provider network status Care Coordination
Coordinates referrals for patients through insurance and other physician offices or specialists
Facilitates the transfer of medical records and lab results
May assist in the arranging of DME equipment following a discharge from the hospital
Facilitates the reviewing of test results with another physician for diagnosis confirmation
Coordinates and makes arrangements for diagnostic tests
Coordinates care for patients with complicated medical issues
Fosters communications and coordinates benefits with insurance companies with the goal of creating a smooth patient centered experience.
May require other duties as assigned.
Auto req ID
380900BR
Affiliate Sponsor
Premise Health
Minimum Education Required
Certifications/Security Clearances/Other (Enter Below)
Job_Category
Health/Medical other
Additional Qualifications/Responsibilities
Certificates/Security Clearances/Other
Job Requirements
Preferred Experience
Prior experience preferred.
City*
Orlando
State*
Florida
Job Code
Health-Services health-services