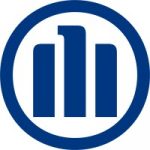 Head of Team Global Infrastructure Procurement (m/f/d) at Allianz SE #StandwithUkraine
Job description:
Who are we?

Are you keen on driving innovation? Do you thrive in a culture of diversity, collaboration and trust? Then let's care for tomorrow. At Allianz SE, you can count on having a voice, driving innovation and change and making an impact – for us, yourself and the world. For more about Allianz SE,click here.


Who will you be joining?
Global Sourcing & Procurement (GSP) ensures that external spend in all areas of IT and non-IT is managed in a professional and compliant way.


The procurement teams negotiate global frame contracts and/or global deals with external vendors to steer global external spend and to leverage the purchasing power of the Allianz Group.


Enterprise IT infrastructure solutions, an essential part of the IT Procurement Division, typically refers to components required for the existence, operation and management of an enterprise IT environment. It can be internal to an organization and deployed within owned facilities [end-user sites or datacenters], or deployed within a cloud computing system, or a combination thereof. An IT infrastructure consists of a set of physical devices their software applications: operating systems, its middleware and make up the solutions that are required to operate the entire enterprise.


The "Head of Team for Global IT Infrastructure Category" is responsible for meeting the group targets of sourcing and procurement related to the IT Infrastructure Products and Services for the Allianz Group.


The category covers the procurement of: End-user services: workplace Services, personal computing; Cloud Services: private and public cloud; Communications Technology: Security & Network services and Compute & Storage.


The role of the position is:


Managing large ITO and BPO contracts through complete lifespan from negotiation to exit to ensure we use the contracts, financial tools and relationships tools to get successful delivery and cost efficient services.
Ensure Procurement / Purchasing Operations / delivery / quality (security of supply) against contracts (Vendor Management, and Contract Management)
Own, and Ensure compliance to Allianz Group Policies relating to Procurement and Outsourcing
Provide Solvency II relevant reporting to all Allianz OE's in line with their regulatory requirements.
Ensure compliance of suppliers to all applicable laws, customer, and regulatory needs.
How can you make an impact?
More than 2 bn€ TCV contract management with significant operational impact
Ensure Allianz Group managed IT Spend:for Infrastructre - 9 digit figure in EUR mn
Deliver sustainable IT Procurement Savings year-on-year - double digit in EUR mn
Ensuring succesful operational delivery of Global IT Procurement Service
Represent the company in any serious disputes involving suppliers including up to SE Board Level and with external Legal Council
Own overall IT Sourcing and Contract and Commercial Management Strategy for AZ Technology, and inputting to Group equivalents.
Establish and Operate Framework to ensure Supplier compliance to contract terms and realisation of the commercial value for money over the lifetime of the contract
Ensure governance of contracts, compliances to laws and regulatory requirements, validating SLA's, Penalties, Invoices (including volumes), and dispute management.
Ensure AZ Technology meets business objectives through scale out of contracts, and ensuring suppliers meet commercial objectives
What are you made of?
International leadership experience of multicultural / multi-location / multi-matrix teams for several years
In depth work experience in IT in financial services industries for several years
Experience of P&L and budget responsibility
Exposure to project environment as well as IT and services activities
Leading Contract and Commercial Workstream for RFx TCV > $1bn
Leading RFx Processes TCV > $100mn
Commercial & Contract Management of Individuals Contracts TCV > $1bn
Financial and economical knowledge
Controlling knowledge
Organizational and processual understanding of customer requirements
Project management skills
Contract & Commercial Management
Analytical and problem solving skills
Strong interpersonal skills
Excellent leadership and teamplayer skills in an international environment
Negotiation expertise
Problem and Dispute Resolution
Previous experience in business related functions (e.i. Sales, Operations, Claims, Underwriting, Investment Management, Asset Management, Consulting, Product Development, Finance, Market Management, Digital / Tech etc.) is a plus
Do we have what you need?
Flexible working arrangements (opportunity to work from home few days per week)
Individual and excellent career development opportunities/plans
Family friendly working environment
Health & well-being offerings
Company pension & health insurance
Multi-national, diverse and inclusive community
Opportunity to make an impact on our sustainability initiatives
Additional Information


Senior Recruiter: Ms. Zhiva Hristova: +49 89 3800 14379
Please submit your applications only via our online tool.


We support Ukrainian and Russian job-seeking refugees looking for a new job - your applications are welcome.


23494 | Procurement | Management | Allianz SE | Full-Time | Permanent