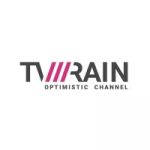 Head of Sales
Head of Sales is responsible for the sale of advertising on TV Rain channel at all media - YouTube and other social networks, the website and mobile applications, as well as other commercial partnerships and special projects.
Candidates without experience in a leadership position (for example, senior sales managers) but with strong motivation and a proven ability to face challenges and independently solve problems for which the company does not yet have a ready answer are also considered for the further development. This is a great opportunity to assemble a team and build a department from scratch.
Responsibilities:
commercial strategy development with responsibility for the financial result;
client portfolio development (in Russia and other regions of presence, primarily in the EU);
briefs processing, media planning, preparation of presentations and commercial offers for clients;
advertising projects accounting and implementation (in a team with the editorial office, production, back office);
analytics of placements, checking the hypotheses to improve the effectiveness of advertising and corresponding business processes.
Expectations towards qualifications:
relevant experience in media, understanding of advertising on YouTube, social networks, influencers;
a strong ability to create a comprehensive marketing and communication strategy to solve client's problems;
experience of interaction with journalists;
creativity at the look at advertising integration and special projects;
experience in systematization of processes, maintaining CRM, assembling a team;
high analytical culture and skills in working with data, budgeting, planning and reporting;
an ability to express one's point of view without conflict, find win-win solutions, focus on an outstanding client experience;
capability of independent determination of priorities and goals, operational excellence;
competent Russian, fluent oral and written English.
We offer:
official employment in Amsterdam;
flexible schedule with the ability to partially work from home;
creative freedom and interesting tasks in a strong brand to be proud of.
To apply for this job please visit LinkedIn.