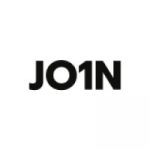 Head of Product
About JO1N
JO1N is a dynamic, emerging embedded consumer finance platform that connects merchants with multiple lenders. We create a product that allows retailers to collaborate with banks and BNPL providers, obtaining tailored offers for financing almost any in-store or online purchase of their customers in real-time.
The project is currently operating in Spain, the Baltic States and Central Asia with plans to expand to the Latin American region in 2024.
We are looking for a motivated, forward-thinking individual to join our team and help us shape the future of retail financing.
Job Description
In the role of Head of Product, you will take ownership of the product architecture,
with a core focus on aligning delivery and optimising the performance of product development.
As a functional leader, your crucial role will involve translating the company's business goals into a product strategy,
and subsequently setting the direction and objectives for the development team.
Responsibilities
Own and drive the overall product roadmap and strategy, ensuring alignment with company objectives and business needs.
Coordinate the development team (Backend – Frontend – QA – Design).
Collaborate closely with key team members in the countries of presence, sales, and customer success teams to ensure successful product launches and updates.
Make data-driven decisions to prioritise product initiatives and improvements.
Analyse market trends, customer feedback, and business metrics to inform product direction.
Communicate effectively with stakeholders at all levels of the organisation.
Foster a culture of innovation and continuous improvement.
Qualifications
Obligatory: 3 languages – English, Russian and Spanish - at a fluent level
Proven experience in a product leadership role, preferably in a fintech or retail environment.
Strong analytical and problem-solving skills.
Ability to work effectively in a fast-paced, rapidly evolving environment. Here we really mean it.
Demonstrated experience in managing and launching software products.
Bachelor's degree in business, Computer Science, Engineering, or a related field. Advanced degree (MBA or MS) preferred.
Why join us?
You'll have the opportunity to make a significant direct impact in a growing company while honing your skills in a challenging environment.
We offer you to jump on this adventure together.
To apply, please submit your resume and cover letter.
We look forward to hearing from you!
To apply for this job please visit LinkedIn.