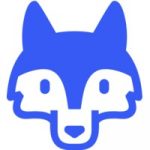 Head of Operations
Mercats City assists companies to grow their global footprint with full-cycle support and to resolve customer request management matters with exceptional care. Available 24/7.
Behind every work, there are people. This is why we create the environment to make their work enjoyable and rewarding. We offer a variety of benefits to our employees, from a fair and competitive salary to private health insurance.
We also have a spirit animal, Wolfex—he ensures that we work as one big friendly pack. And it works—join in!
About the role:
You will be leading our Operational department with more than 80 team members in 2 different locations in Europe, being the headquarter in Sunny Barcelona, nearby the sea line.
Our agents are in charge of processing financial requests of our clients, so they do not have direct contact to the customer.
Key responsibilities
Carry out supervisory and management responsibilities in accordance with the organization's policies and procedures
Lead a large operational team across different locations
Shape the direction of the team, keeps them focused and motivated to deliver the right results in an ever-changing business environment
Ensure the team is aligned with business and department objectives
Mentor others in developing leadership behaviors, lead teams to success
Maintain accurate processes across all the teams to ensure a comprehensive understanding of the business
Solve complex customer inquiry issues by proactively identifying and eliminating the root cause barriers to productivity, and quality. Look into the automatizing process where applicable
Act as a point of contact for all department issues
Ensure appropriate operational controls are in place
Develop internal SOPs, guidelines and tool-kits
Develop KPI-control structures and implement continuous-improvement processes
Define reporting mechanisms to better monitor the operations' performance
Support HR BP and Head of Client's part in the team-development strategy to accommodate our steep growth
Build positive productive relationships with many stakeholders and partners across holding
Make data driven decisions to improve the overall department performance
Cultivate a feedback culture to maintain a high degree of implication and a good business understanding across the structure
Ideal candidate will be
Must have languages: Russian & English fluent
Experienced people manager with 4+ years of experience, incl HC forecasting and planning
Experience within Customer Service/ Support operations functions would be a plus
Experience leading a large scale projects
Experience in process definition, optimisation and implementation
Strong presentation, analytical and problem-solving skills
Excellent critical thinking, analytical skills and attention to detail
Our Benefits:
From your first day:
Competitive salary based on experience and skills
Free daily lunches and snacks
No dress code policy
Free Parking Space
Shared knowledge and internal training
Team buildings and Corporate parties dedicated to your achievements
23 Paid Vacation Business Days
After a probation period:
Private health insurance
Up to 50% coverage on sports membership
Up to 50% coverage of mental health services
50% coverage on language lessons (English or Spanish)
To apply for this job please visit LinkedIn.