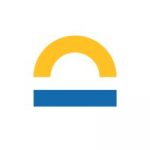 HEAD OF CONTENT (VOLUNTEER OPPORTUNITY)
ABOUT US
Svitlo (www.svitlous.org/) is a US-based non-profit bringing information transparency and resource coordination to the Ukrainian refugee resettlement effort across a complex landscape of government and nonprofit organizations.
Svitlo is occupying a unique and important niche identifying, researching and centralizing important information about benefits, housing, job search, and other services Ukrainians need to make a new life in the US. Because the US government operates in a decentralized way, each state has its own set of rules, processes, and relief organizations. Our goal is to provide Ukrainians with accurate, relevant, and timely information they can use to access the services available to them.
HEAD OF CONTENT/RESEARCH (VOLUNTEER OPPORTUNITY)
Svitlo is looking for an experienced leader to head our research/content team. This team is responsible for researching, collecting, organizing, writing, and translating all the information that goes on Svitlo website. This is a leadership role so we are looking for a person who has a combination of people management, project management, research, and editing/writing skills.
You will be overseeing a team of researchers/writers, editors, and translators. We are looking for a person who cares deeply about Ukrainian newcomers in the US, who is or is willing to become an expert in Ukrainian resettlement and who can translate their empathy into deep listening and impactful writing. In addition to that, you would need to be proactive, curious, creative, and collaborative.
This is a volunteer opportunity that would require about 10-15 hours per week.
RESPONSIBILITIES
Lead the creation of all content that goes on Svitlous.org website in collaboration with Svitlo leadership and marketing teams

Manage a team of volunteer researchers/writers, editors, and translators and recruit new ones when needed

Become an expert in Ukrainian resettlement in the US

Find creative ways to collect information and automate information collection

Work closely with the marketing and technology teams
QUALIFICATIONS
Experience in leading a team and project management

Clear concise editing/writing and ability to understand what audiences are interested in and how to deliver it.

Curiosity and empathy

Extremely proactive with sound leadership and decision-making ability.
PREFERRED QUALIFICATIONS
Ukrainian or Russian speaker

Experience with immigration/resettlement, especially of Ukrainians

Experience with nonprofits, in managing volunteers
If interested please send your resume and writing sample to svitlousreply@gmail.com
To apply for this job please visit LinkedIn.