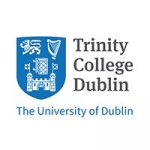 Haddad Assistant Professor in Literary and Cultural Translation
Post Summary:
The School of Languages, Literatures and Cultural Studies (SLLCS) warmly welcomes applications for a position of Haddad Assistant Professor in Literary and Cultural Translation. The successful candidate will join a dynamic interdisciplinary team and will be a key member contributing to teaching and research excellence and innovation.
SLLCS is one of the largest of the twelve Schools in the Faculty of Arts, Humanities and Social Sciences and has over 140 members of staff in all, including full time academics, language assistants and lectors, part-time teachers, and professional staff. SLLCS is made up of the Departments of French, Germanic Studies, Hispanic Studies, Italian, Irish and Celtic Languages, Near and Middle Eastern Studies, Russian and Slavonic Studies, the Centre for European Studies, the Centre for Medieval and Renaissance Studies, the Centre for Literary and Cultural Translation, the Centre for Forced Migration Studies, and the HCI-funded Centre for Global Intercultural Communications. The School enjoys a very high international reputation in its teaching and research and attracts highly qualified and motivated students from Ireland and internationally. Since its inception, it has consistently been ranked in the top 100 Modern Languages Schools in the QS subject rankings. It is currently ranked 59th in the world in Modern Languages and 46th in Arts and Humanities.
The Trinity Centre for Literary and Cultural Translation is a focal point in Ireland and around the world for literary translation practice, training and research. The Centre hosts the College's award-winning MPhil in Literary Translation, along with doctoral, postdoctoral and visiting researchers, as well as visiting translators. It organises a busy calendar of outreach events the year-round, sharing knowledge about and passion for translation, as well as translation studies research.
Post Status: This is a 5-year fixed term tenure track post.
Hours: Hours of work for academic staff are those as prescribed under Public Service Agreements. Further information is available at: http://www.tcd.ie/hr/assets/pdf/academic-hours-public-service-agreement.pdf
Salary: Appointment will be made on the Lecturer Salary Scale (109BN) commensurate with qualifications / experience and in line with Public Sector Pay Policy [€37,960 to €92,187 per annum] https://www.tcd.ie/hr/assets/pdf/monthly-academic.pdf
How to apply:
If you are interested in this position, please visit our online jobs portal to view the full job advert and specification which outlines the application procedures. You will reach our application page by clicking the 'Apply'. Please be advised we only accept applications through our online portal. Applications must be made by the date and time specified. Any applications which are still in progress at the closing time on the specified closing date will be cancelled automatically by the system. Late Applications will not be accepted.
Closing Date: 12 noon (Irish Standard Time) 20th March 2023
Informal enquiries about this post should be made to Dr James Hadley, Director of the Trinity Centre for Literary and Cultural Translation, E: hadleyj@tcd.ie, and Prof. Omar García, Head of School, E: omar.garcia@tcd.ie.
Application queries about this post, please email the Recruitment Team at E: recruit@tcd.ie and include the Competition ID number in the subject heading.
At Trinity, we are committed to equality, diversity, and inclusion. Trinity welcomes applications from all individuals, including those applicants with disabilities, those who may have had non-traditional career paths, those who have taken time out for reasons including family or caring responsibilities. We also welcome international applicants including those whom have been displaced due to war.
We are ranked 3rd in the world for gender equality (Times Higher Education Impact Rankings 2020) and we hold an Athena SWAN Bronze award, recognising our work to advance gender equality. The University is actively pursuing a Silver level award, which it has committed to achieving by 2025. Trinity is committed to supporting the work-life balance and to creating a family-friendly working environment.