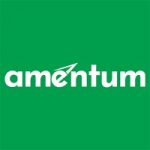 GSO Admin Assistant – Shipping and Customs
Supporting the Most Exciting and Meaningful Missions in the World
GSO Admin Assistant - Shipping and Customs
Major Duties Responsibilities
Incumbent assists in supporting the GSO office and receives day-to-day direction from the Department of State's S/GSO and A/GSO. Assists with providing a full range of support services for shipping and customs, as well as performing administrative and clerical services as necessary.
The incumbent will assist with translating and interpreting tasks and orders requiring Russian language proficiency.
Specific Responsibilities Include But Are Not Limited To
Arranges the shipment, importation, registration, and deregistration of Privately Owned Vehicles (POVs) and Official Vehicles (OFVs) for all Embassy personnel.
Schedules pack-outs for Embassy personnel for Household Effects (HHE) and
Unaccompanied Air Baggage (UAB) and keeps staff informed of activities concerning their effects until arrival at their next post.
Using Russian language skills, assists GSO with external queries, both in person and through remote channels such as telephone, email, mail, and fax, and liaisons with local contractors and vendors.
Inputs purchase orders into ILMS and Ariba and tracks status of orders.
Coordinates with GSO on delivery of shipments.
Processes shipments, including both Personal effects and USG supplies, for Embassy personnel.
Assists with expediting specialized shipments.
Reviews and examines bills received from packing, delivering, and shipping companies for payment, ensuring accuracy and timeliness.
Closely coordinates with vendors until shipments by airfreight, sea freight, and road freight are received by the receiving team.
Maintains accurate documentation and records of all shipments.
Assists with procurement as needed.
Assists with special projects as assigned by the S/GSO or Management Officer.
Assist with any projects or duties as assigned by S/GSO and A/GSO
Required Qualifications
Must be 21 years of age or older, have completed secondary school or obtained a GED and possess a valid driver's license.
Must be able to type at least 40 words per minute, have excellent customer service skills, be familiar with word processing, and have a minimum of 3 years' worth of customs, logistics, and shipping experience.
Completion of college coursework related to procurement and logistics is desired.
Familiarity with procurement and logistics operations in general and overseas post operations in particular is highly desirable.
Ability to obtain a U.S. Governement issued Top-Secret clearance and a 3/3 level in Russian are required.
A B.A. degree may be substituted for work experience requirements.
Amentum is proud to be an Equal Opportunity Employer. Our hiring practices provide equal opportunity for employment without regard to race, religion, color, sex, gender, national origin, age, United States military veteran's status, ancestry, sexual orientation, marital status, family structure, medical condition including genetic characteristics or information, veteran status, or mental or physical disability so long as the essential functions of the job can be performed with or without reasonable accommodation, or any other protected category under federal, state, or local law.
EEO is the Law Poster
EEO is the Law Poster Supplement