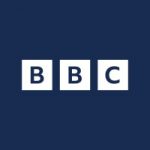 Growth Senior Product Manager: News & Sport
Salary + benefits, 35hrs a week hybrid working and a great work life balance so you can work in a way that works for you
This is OUR BBC. Click Apply to watch the video on our BBC Careers page
2022 was a massive year for us, some huge highs including the summer of sport was amazing - seeing the Lionesses win the Euros!
Although the passing of the Queen was sad, the BBC brought the nation together with peak high viewing figures of 28 million viewers in UK for the Queen's funeral.
The online experience of this was critically important and this was mostly down to slicker functionality and experience on the News app.
BBC beat ITV in the ratings for the 2022 World Cup final, claiming a peak audience of 14.9 million views for Sunday's match.
What's clear is that the nation turns to the BBC for the big moments. BBC News & Sport are at the heart of the BBC's growth strategy. Our digital service is the UK's biggest and best-loved News & Sport offerings, drawing together world-class journalism and live coverage that bring the nation together.
This year we have massive plans for our audiences; to become even more customer focussed than we have been and ensuring a connected and seamless experience.
As a Senior Product Manager for Growth within BBC News & Sport, yours is a key role to helping our BBC unlock its full potential and achieving wholly immersive experiences for our audiences, transforming the way they enjoy our digital products across our key platforms, and solidifying our position as their trusted partner that they turn to for all the moments that matter.
This isn't just any kind of role, here your work will have impact; you work on things that matter and give you a sense of purpose every day.
"This is about ensuring that public service media and the BBC thrive, despite immense market changes. It's about how we nurture this precious place so we leave a legacy of a vibrant, creative BBC, admired worldwide, and valued by all".
— Tim Davie, Director-General
Who we are, what we do and how you'll help us follow through
Hi! We're the BBC News & Sport product team.
We think this is an amazing opportunity and here's why. We've got a mandate to create distinctive, high-impact content, transform our digital offer and capability, accelerate commercial and global growth, deliver reform of the BBC, getting closer to audiences across the UK, and strengthen impartiality.
The vision and the mission
This is about a case for growth, and the choices, as the UK, to own it. Our BBC's legacy is also about our democracy and the answer must be to differentiate and not copy.
Research by the European Broadcasting Union shows that well-funded public service broadcasters goes hand-in-hand with democratic health. The greater their audience, the more citizens tend to trust each other.
That is why the UK's strong global voice is so precious.
Today the BBC reaches nearly half a billion people weekly, a number that has been growing. We are the best known British cultural export – quite something when you consider the competition, from music to monarchy.
The BBC will focus its effort on the following in the digital world:-
Nurturing an informed society through impartial, trusted news and information
Inspiring and supporting people of all ages with trusted knowledge and training
Engaging audiences with high-quality local British creativity from across the UK
BBC News & Sport are at the heart of the BBC's growth strategy. Our digital service is the UK's biggest and best-loved News & Sport offerings, drawing together world-class journalism and live coverage that bring the nation together.
Our teams help make sure that every day our audiences are served with all the top stories and analysis, as well as providing world class coverage.
As a Senior Product Manager within BBC News & Sport, you will be part of a team transforming the way people enjoy our digital products across our key platforms.
The main tenets of your role can be categorised as:-
Product Growth: drive high customer growth, especially via our web-based channels, focused on acquiring, activating, and retaining customers using the latest techniques for hypothesis-driven product development. Partnering with Marketing & Editorial on existing & new growth driving initiatives.
Data Decision Making & Experimentation: using analytics and audience research to investigate user behaviour; to establish insight into product performance and to use this data to drive experiments – ideas, features and product improvements on hypotheses. Summarise & report outcomes and product performance.
Collaboration With Cross Functional Team: work in close partnership with Editorial, Design (UX/UI), Engineering, Testing Data Science, Product Analytics, Research, Delivery and Marketing, when delivering new experiments & features.
Product Roadmap: build and maintain a compelling product growth and experiments now, next, later roadmap and backlog that drives growth, audience engagement, retention and supports the overall goals of the BBC and BBC News & Sport division.
Are you the right candidate?
Evidence of being a Product growth champion.
Demonstrable experience of contributing to and/or driving growth through the development of strategies to deliver defined business outcomes. Experience gained through experience in both fast, incremental, iterative experimentation and the delivery of a major consumer-facing products.
Understanding and ability to apply domain knowledge, market awareness, audience research and analytical insights to product strategy and planning.
Demonstrable experience of making product decisions based on user needs – supported with research, usage data, or predictions of either.
Experience working in partnership with stakeholders at all levels with high influence and editorial control.
Significant experience in working within large-scale digital and/or new media B2C organisations.
A genuine and demonstrable passion for the craft of Product Management.
We're also hiring for a Lead/Group/Principal Product Manager.
What's in it for you?
An employer pension contribution of up to 10%.
Annual leave 26 days, (based on your working pattern 1 of which is a corporation day) + bank holidays of course with the option to buy an extra 5 days, a defined pension scheme and discounted dental, health care, gym and much more.
Family friendly flexible working arrangements, such as hybrid working, job sharing, flexi-time and compressed hours.
Learning and development tailored to your role this could include industry recognised qualifications, coaching and mentoring.
An inclusive and diverse environment with opportunities to join staff networks including: Women's Network, National Disability Networks and many more.
This job role may be suitable for hybrid working, which is where an employee works part of the week in their BBC office and part of the week from home. This is a voluntary, non-contractual arrangement and your office will be your contractual place of work. The number of days that anyone will be able to work at home will be determined primarily by business need but personal circumstances and other relevant circumstances will also be taken into account. If you are successful, any opportunities for hybrid working, including whether a hybrid working arrangement is suitable for you, will be discussed with you prior to you taking up your post.
What To Expect
Stage 1: Application
You will be asked to attach your CV and can submit a supporting statement outlining how your skills, experience and achievements align with the essential criteria below and provide evidence of your suitability for the role.
You'll fill out some eligibility criteria as well.
Guestimation time for application ≤ 10 mins.
Stage 2: Interview
If you're successful and make it through to interview, you'll be invited to a video interview via Zoom. There, you will be assessed against the criteria listed in 'Are you the right candidate?' section.
You will also be assessed on strengths/competency based questions.
Stage 3: Offer
If we have more successful candidates than roles then a reserve list may be held for a period of 3 months from which further appointments can be made.
CLICK APPLY for further information and to complete your application on our BBC Careers page. I'd love to read about your accomplishments and find out about your aspirations!
To apply for this job please visit LinkedIn.