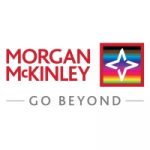 Group Brand Marketing Manager (Contract)
Be a brand custodian for the group brand and assets by supporting the implementation of the brand policies and guidelines via the brand design centre.
Safeguard and lead the brand image, perception, promise, and brand experience in new territories and acquisitions
Guide and coach Group functional teams and local Brand Marketing teams to provide best in class brand adoption and compliance across functions for correct brand application and usage.
Maintain and manage content of the Brand Hub such as access rights, training users, driving usage by stakeholders, and refreshing brand creative assets.
Project management of brand and marketing communication initiatives and ensuring cost and process efficiency, and timely roll-out.
Develop Group's brand and marketing communication plan and initiatives to support the delivery of the Group Brand & Marketing business plan
Manage and implement Group's brand sponsorships and partnerships and integrations.
Work closely with the interagency network, which includes but not limiting to creative agencies, media agencies, digital and social agencies, marketing agencies and PR agencies, to ensure that agreed agency scope of work and on brand deliverables are achieved.
Timely management of the finance and budget process to ensure the team's marketing budget and spend are within the allocated budget and forecast.
Oversee the country's brand and marketing initiatives to ensure that they are implemented in accordance with local consumer insights, data, and Group Brand & Marketing's strategic direction, brand policy and guidelines.
Plan and manage Group Brand & Marketing events, meetings and conferences with the local CMOs/brand and marketing teams.
QUALIFICATIONS / EXPERIENCE
At least 10 years of relevant brand and marketing experience
Experience in stakeholder and partnership management
Strong Project management experience
Experience in managing integrated (ATL, BTL, digital, social, etc) brand and marketing communication initiatives, go-to-market plans implementation and brand compliance.
Experience in end-to-end campaign review from brand compliance, locally relevant creative messaging, media effectiveness and optimisation against performance analytics and KPI.
Brand and Communications discipline
Sponsorship management experience
Strong writing and creative-thinking abilities; combining with a disciplined methodical approach
Excellent interpersonal and organisational skills
Flexible attitude with the ability to manage multiple projects and priorities in a high-volume, fast-paced work environment
Ability to work autonomously as well as within a team setting
Good understanding of Asian and Southeast Asian culture
Familiarity and understanding of brand protection, intellectual property concepts
Ability to travel, if required.
To apply for this job please visit LinkedIn.