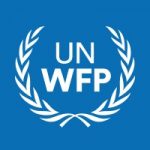 Graphic Designer
WFP celebrates and embraces diversity. It is committed to the principle of equal employment opportunity for all its employees and encourages qualified candidates to apply irrespective of race, colour, national origin, ethnic or social background, genetic information, gender, gender identity and/or expression, sexual orientation, religion or belief, HIV status or disability.
ABOUT WFP
The World Food Programme (WFP) is the leading humanitarian organization saving lives and changing lives, delivering food assistance in emergencies, and working with communities to improve nutrition and build resilience. We are currently seeking to fill a Graphic Designer position in the INKA division, based in Munich, Germany.
Brief description of WFP Innovation Accelerator, INKA:
The World Food Programme (WFP) is the United Nations frontline agency fighting hunger. WFP reaches more than 100 million people every day - delivering food assistance in emergencies and working with smallholder farmers, communities, and governments to improve nutrition and build resilience.
The WFP Innovation Accelerator was named by Fast Company as Most Innovative Non-Profit Organization 2021 for its work in identifying, nurturing, and scaling disruptive start-ups and innovations to end global hunger. Based in Munich, Germany, the Innovation Accelerator provides WFP employees and start-ups with funding, hands-on support, and access to WFP's global operations. Through the Accelerator, WFP is leveraging unprecedented advances in digital innovation - such as mobile technology, artificial intelligence, and blockchain - and new business models to transform the way it serves vulnerable communities across the world. In 2021, Accelerator supported innovations that positively impacted the lives of 9 million people globally. Most recently, the Accelerator runs programs for external partners such as the Bill & Melinda Gates Foundation and others.
More information here: http://innovation.wfp.org and https://youtu.be/OnKkQlRdh2c.
General Information:
Title of Post: Graphic Designer
Unit: Innovation Accelerator, Innovation and Knowledge Management Division (INKA)
Country: Germany
Duty Station: Munich
Initial contract duration: 5 months (extendable)
Expected Start Date: 01.06.2023
KEY ACCOUNTABILITIES (not all-inclusive)
The incumbent, reporting to the Head of Marketing and Communications, and is expected to:
1. Support graphic design and communications activities of the Accelerator:
Produce digital and print graphic materials and graphic components of video and web products, helping create and maintain a contemporary Accelerator style in line with the WFP branding parameters;
Conceptualize, design, and prepare layouts for myriad digital and print materials, including social media posts, presentations, reports, newsletters, fact sheets, infographics, posters, banners and brochures;
Ensure visual consistency across all communication materials created by designing communication and design templates for the Accelerator team;
Design graphic elements for innovation.wfp.org and the WFP Innovation Accelerator social media platforms, refreshing the content and stylistically conforming the elements for an improved viewing experience;
Conceptualize and prepare graphic elements for fundraising and visibility campaigns;
Work in close collaboration with projects managers, social media leads, knowledge managers and media lead to produce final audiovisual and graphic design materials;
Support communication activities on innovation and technology and support the development of corporate and Accelerator-level communications products;
Maintain the WFP Innovation Accelerator photo and video gallery; an up-to-date gallery helps bring to life the work and impact of the Accelerator;
Edit short and long format audiovisual materials (videos, motion graphics, audio clips) used in social media channels, websites and presentations.
2. Support the overall Innovation Accelerator operations:
Provide analysis & content preparation (data on projects, PowerPoint presentations, briefs, etc.) for corporate priority topics and management meetings;
Participate and carry out discussions with colleagues in other divisions or external stakeholders on topics related to innovation;
Support other core processes of the Innovation Accelerator (e.g. innovation sourcing; innovation services; sprint programme; scale-up enablement; knowledge management, and thought leadership) as required;
Support the Head of the Innovation Accelerator and the Director of Innovation and Knowledge Management with any other activities as required.
STANDARD MINIMUM QUALIFICATIONS
Education: Bachelor's degree in Graphic Design, or other relevant fields. Master's degree is a plus.
Experience: Minimum of 1 year progressively responsible experience in graphic design in an international environment.
Languages: Fluency in oral and written English is mandatory. Intermediate knowledge of another official UN language (Arabic, Chinese, French, Russian and Spanish) or Portuguese (one of WFP's working languages) is desirable.
REQUIRED SOFT SKILLS | WFP COMPETENCIES
Experience in communications and/or graphic design roles within a global organization.
Excellent technical knowledge in Adobe Creative Suite (InDesign, Photoshop, Illustrator, Acrobat Professional, After Effects, Premiere). Working experience with Canva and Wochit beneficial.
Good understanding of new and evolving technologies and digital platforms.
Demonstrated refined design style and good attention to detail.
Demonstrates professional competence and mastery of subject matter.
Ability to work on multiple projects simultaneously and to cope with fast pace and changing priorities.
Ability to present and communicate ideas clearly and compellingly.
Ability to work under pressure on multiple projects simultaneously and to cope with fast pace and changing priorities.
Experience working cross-functionally and getting things done in a scrappy and hands-on way.
Worked in a large-scale organization or with a client/in partnership with a large-scale organization.
Able to interact with a broad range of stakeholders and external audiences with maturity and tact.
Collaborative spirit, able to partner with a wide range of people at all levels and across different cultures and to act with credibility and diplomacy.
Self-motivated and able to work with a high degree of autonomy.
Sets high level of ambition for the project and own work to achieve impact for the hungry people we serve.
Fully committed and motivated to achieve the aims of the UN World Food Programme.
TERMS AND CONDITIONS
WFP offers a competitive compensation package which will be determined by the contract type and selected candidate's qualifications and experience.
Please visit the following website for detailed information on working with WFP: http://www.wfp.org
Click on: "Our work" and "Countries" to learn more about WFP's operations.
DEADLINE FOR APPLICATIONS
Closing Date: 14 March 2023
VA Reference number: 546590
Female applicants and qualified applicants from developing countries are especially encouraged to apply. WFP has zero tolerance for discrimination and does not discriminate on the basis of HIV/AIDS status.
No appointment under any kind of contract will be offered to members of the UN Advisory Committee on Administrative and Budgetary Questions (ACABQ), International Civil Service Commission (ICSC), FAO Finance Committee, WFP External Auditor, WFP Audit Committee, Joint Inspection Unit (JIU) and other similar bodies within the United Nations system with oversight responsibilities over WFP, both during their service and within three years of ceasing that service.
WFP has a zero-tolerance approach to conduct such as fraud, sexual exploitation and abuse, sexual harassment, abuse of authority and discrimination. All selected candidates will be expected to adhere to WFP's standards of conduct and will therefore undergo rigorous background verification internally or through third parties. Selected candidates will also be required to provide additional information as part of the verification exercise. Misrepresentation of information provided during the recruitment process may lead to disqualification or termination of employment
WFP will not request payment at any stage of the recruitment process including at the offer stage. Any requests for payment should be refused and reported to local law enforcement authorities for appropriate action.