Archived (not relevant)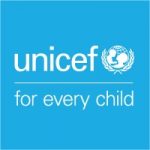 Grant Management System Developer Consultant, Global Partnership to End Violence Against Children, New York, (REMOTE), Req: 559429
Background


End Violence currently has awarded over 100 grants across all its funding windows, and is expected to make new award recommendations in Q2 2023. Thus, with an increasing number of grants to manage, the time has come for End Violence to seek an efficient and effective database in particular, and grant management system in general, to ensure accuracy, reduce risk, and systematize the process.
In the last several years of grant-making, the management and monitoring of these grants have been done using spreadsheets, other Microsoft tools (including SharePoint and Teams) and sometimes manual calculations. The objective of this work is to create an integrated grant management system using MS Apps ecosystem (MS Office 365) that streamlines End Violence work processes and facilitates its relationship with Grantees.
In order to streamline the grant making and partner management work, End Violence commissioned the development of a Grant Management System (GMS) in 2021 using MS Apps ecosystem (based on SharePoint but with the capacity to accommodate other MS Office 365 and compatible apps). For its correct functioning, this System requires a certain amount of maintenance and development after its expected roll out commencing in Q3 2023.
The system in its initial phase will be configured to support various grant processes, approximately 150 grantees, with administrative access by 15 staff approximately. These numbers are expected to increase as End Violence teams matures and welcome more grantees to their portfolios.
In terms of structure, the system is built on two main modules: Grant Management (for three different funding windows) and Partnerships Management modules. Each of the modules are based on SharePoint lists and repositories of information.
Tasks/Milestone

De-briefing and planning meeting
Grant Information data migration
Overall GMS modules maintenance and trouble-shooting
Enhancement of the existing GMS modules
Development of new modules
Handoff, self-accessibility-audit and Development of training manuals and materials

Deliverables/Outputs

Set the scope, expectations and arrangements for this consultancy, as well as facilitation of reference documents and access to databases - 1 Mar 2023 – 8 Mar 2023 (est. 1 day)
Fully-developed and updated SharePoint lists and libraries in terms of grant management information, from excel files from three different funding windows (approximately 100 grants in total) to SharePoint lists - 8 Mar 2023 – 30 Sep 2023 (est. 10 days)
Identification and solutions of glitches, errors and areas of improvement on each of the GMS modules - 8 Mar 2023 – 30 Sep 2023 (est. 4 days)
Develop new SharePoint master lists and/or templates under the Monitoring and Evaluation, and Financial components, as well as fine-tune the existing master list (up to 100 grantees). For the M&E component, these lists or templates should be comprised by a set of categories (i.e., columns) based on a Logical Framework (i.e., Log-frame) model. Develop a Risk Management system under the Risk Management module, whereby tickets can be opened by grantees on certain issues, which will be escalated and notified to a set of End Violence staff. Enhance the collection and visual representation of Key Performance Indicators, based on the information contained in the existing SharePoint lists - 8 Mar 2023 – 30 Sep 2023 (est. 20 days)
Design a Project Management master module, whereby grantees can update the progress of their different project components (i.e., work packages and/or activities) and accomplishment of different milestones, via Gantt charts or similar project management tool. Design a Communities of Practice master module, whereby Grantees can enter into direct conversations and exchange of information and files, based on different themes - 8 Mar 2023 – 30 Sep 2023 (est. 20 days)
Development of training manuals and materials for non-tech savvy End Violence staff - 1 Sep 2023 – 30 Sep 2023 (est. 5 days)

Management and Coordination of assignment


The Grant Management Systems Developer will work remotely and will be embedded within the Secretariat of the Global Partnership to End Violence Against Children, which is based in New York and Geneva. S/he will be supervised by the Safe Online Grant Manager and will work closely with the other members of the Secretariat team. The contract is expected to commence in March 2023 and end September 2023 for a total duration of 7 months.
Payment
Payments will be made upon satisfactory delivery of tasks and progress reports, approved upon review with supervisor.
Consultant is responsible for his/her own health insurance.
Consultant is responsible for costs of obtaining any necessary visas and travel insurance. Consultant is responsible for providing his/her own equipment (i.e. computers, phones, etc.).
To qualify as an advocate for every child you will have…

An advanced university degree (Master's or higher) in Computer Sciences or any other relevant field.
A minimum of five of relevant professional experience in developing MS Office 365 tools, Azure and/or similar ecosystems and solutions (including MS Power Apps, Power BI and Automate), preferably to large organizations such as the UN and developing solutions in SharePoint. Trainings and certifications in SharePoint will be considered an asset.
Experience in refining technology implementation, systems integration and data management skills.
Experience in systems management, adoption and training preferred.
Experience in developing IT solutions in the grants management area is highly preferred.
Knowledge of sustainable financing models and grantmaking options, as well as familiarity with the private and public donor landscapes, will be considered an asset.
Knowledge of Project Management techniques. Project Management certifications will be considered an asset.
Demonstrated ability to work in a multi-cultural and multi-ethnic environment. Previous experience working for UNICEF and Global Partnership to End Violence Against Children will be strongly preferred.
Developing country work experience and/or familiarity with emergency is considered an asset.
Fluency in English is required. Knowledge of another official UN language (Arabic, Chinese, French, Russian or Spanish) or a local language is an asset.

For every Child, you demonstrate…


UNICEF's values of Care, Respect, Integrity, Trust, Accountability, and Sustainability (CRITAS). 
To view our competency framework, please visit  here. 
UNICEF is here to serve the world's most disadvantaged children and our global workforce must reflect the diversity of those children. The UNICEF family is committed to include everyone, irrespective of their race/ethnicity, age, disability, gender identity, sexual orientation, religion, nationality, socio-economic background, or any other personal characteristic.
UNICEF offers reasonable accommodation for consultants/individual contractors with disabilities. This may include, for example, accessible software, travel assistance for missions or personal attendants. We encourage you to disclose your disability during your application in case you need reasonable accommodation during the selection process and afterwards in your assignment.
As a UNICEF-hosted partnership, End Violence is committed to diversity and inclusion within its workforce, and encourages all candidates, irrespective of gender, nationality, religious and ethnic backgrounds, including persons living with disabilities, to apply to become a part of the organization.
End Violence has a zero-tolerance policy on conduct that is incompatible with the aims and objectives of the United Nations and UNICEF, including sexual exploitation and abuse, sexual harassment, abuse of authority and discrimination. End Violence also adheres to strict child safeguarding principles. All selected candidates will be expected to adhere to these standards and principles and will therefore undergo rigorous reference and background checks. Background checks will include the verification of academic credential(s) and employment history. Selected candidates may be required to provide additional information to conduct a background check.
Remarks


Only shortlisted candidates will be contacted and advance to the next stage of the selection process.
Individuals engaged under a consultancy or individual contract will not be considered "staff members" under the Staff Regulations and Rules of the United Nations and UNICEF's policies and procedures, and will not be entitled to benefits provided therein (such as leave entitlements and medical insurance coverage). Their conditions of service will be governed by their contract and the General Conditions of Contracts for the Services of Consultants and Individual Contractors. Consultants and individual contractors are responsible for determining their tax liabilities and for the payment of any taxes and/or duties, in accordance with local or other applicable laws.
The selected candidate is solely responsible to ensure that the visa (applicable) and health insurance required to perform the duties of the contract are valid for the entire period of the contract. Selected candidates are subject to confirmation of fully-vaccinated status against SARS-CoV-2 (Covid-19) with a World Health Organization (WHO)-endorsed vaccine, which must be met prior to taking up the assignment. It does not apply to consultants who will work remotely and are not expected to work on or visit UNICEF premises, programme delivery locations or directly interact with communities UNICEF works with, nor to travel to perform functions for UNICEF for the duration of their consultancy contracts.