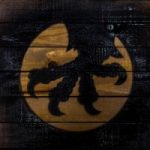 Government Military Sales
Would you love to join a team where hard work is appreciated and rewarded? Here at Microtech Knives, we believe in creating the world's best cutting tools. We have extremely high-quality standards and world-renowned craftsmanship. Just as everyone one of our knives is exceptional, we believe every one of our team members is a cut above the rest. If you would like to join the best of the best, consider applying with Microtech Knives, Inc.
Who is Microtech Knives, Inc.?


For over 20 years, Microtech® has been working to build a long-standing tradition of innovation and quality in the knife industry. In a world of ever-changing technology, we strive to ensure our customers have access to the latest advancements in knife making while continuing to maintain a humanized element throughout the manufacturing process. This passion, combined with tireless dedication, and the support of loyal customers has promoted growth and the evolution of the Microtech brand. The employees on our team share the same level of dedication that this company was built on.
What you'll be doing!

Execute a Sales Plan consistent with Microtech Knives' overall Sales Plan and implement sales strategies and policies aligned with organizational goals.
Provide value-added and market-driven training regarding Microtech as a brand, product, competitive forces, merchandising, and sales techniques & processes.
Absolute self-starter, yet an absolute team player!
Work 100% independently, multi-task, and execute meticulous follow-through in all aspects of the position's requirements.
Strong organizational skills are essential, demonstrated by timely and highly accurate records of travel expenses, daily activities, and results.
Generate month-end sales report highlighting monthly accomplishments regarding:
Sales
Dealers trained.
Promotional events and opportunities
Revised product mix opportunities
Opportunities for improvement, etc.
Represent Microtech Knives at all related national and international trade shows and industry events.
Manage showroom.


What you'll need to Win!
Minimum 1 year's sales experience in consumer products, preferably at the dealer level.
Excellent organizational, interpersonal, and presentation skills
Proficient MS Office skills and strong database experience
Excellent written and verbal communication skills.
Must have or be able to obtain a passport within 30 days of hire
Must possess a valid driver's license and maintain a good driving record
Must be able to travel; overnight travel required; may include weekends.
Must be able to set up/take-down trade show booth & handle related materials, up to 50 lbs.


What's in it for you?
Strong Dynamic Team
Competitive Compensation
Excellent Growth Opportunities
Top Benefits
Market Leader Employer


Let's Talk!


Microtech Knives, Inc.
321 Fanning Fields Lane
Mills River, NC 28759
(828) 684-4355 ext. 1106
www.microtechknives.com
Microtech Knives, Inc. is an equal employment opportunity employer such that all qualified applicants will receive consideration for employment without regard to race, color, age, religion, sex, sexual orientation, gender identity/expression, national origin, disability or protected veteran status.