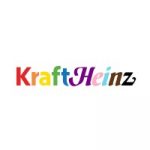 Global Senior Auditor
General information

All posting locations
Amsterdam, , Netherlands
Job Function
03 - Finance
Date Published
23-Jan-2023
Ref #
R-65659
Description & Requirements

About the position

We have an exciting opportunity available for a Global Senior Auditor to join our Global Team in Amsterdam! This role is an excellent chance for someone who has an appetite for a challenge balanced by the desire to be accountable for delivering against the model for Kraft Heinz. The Senior Auditor is responsible for the planning and execution of operational and financial audits across Europe and will have an opportunity to perform/participate in the execution of special projects. The role is part of the team that is used by management for valuable activities including- but not limited to- optimizing and improving existing business processes and other advisory services. As a global team- there will also be opportunities to perform audits in Middle East and Africa- LATAM- North America- Asia- as well as global audits.

Key Responsibilities

Technical

Rapidly develop an understanding of business operations and systems under review and create clear supporting documentation.
Use computer applications to collect information for audit analysis.
Evaluate the system of internal controls to determine operational- business and financial risks.
Conduct thorough audit testing to validate that controls are operating.
Evaluate compliance with company policies and procedures as well as accounting standards.
Assist Audit Manager in preparing audit issues and reports for senior management's review- identifying root causes of complex issues and proposing valuable/effective solutions
Assist Audit Manager in monitoring and supporting the auditee's monthly progress against open audit points from past audits
Identify control weaknesses and related business exposures.
Perform assigned audits within budgets by prioritizing audit work and allocating own time to high-risk areas.
Coordinate audit work with other team members- and completes audit with a sense of urgency from planning to report issuance.


Communication

Communicate effectively orally and in writing by adopting appropriate communication style to individuals at all levels of the organization and remaining open to disagreement or new ideas.
Articulate understanding of business areas under review- and demonstrates thorough test work and solid rationale for potential audit issues.
Update in-charge audit manager on audit progress and potential issues in a timely manner.


Leadership

Develop an open and honest working relationship with those being audited and maintain a calm and professional demeanor.
Share best practices- tools and testing methodologies with other team members- and contribute to departmental projects.
Assist in Corporate Audit initiatives such as training- presentations to management and setting of departmental standards


Qualifications

In this role- we are looking for someone who can be able to quickly learn and understand diverse business environments and develop and implement audit testing in assigned areas under the direction of Audit Manager or in-charge Auditor. Our ideal candidate is able to work with multiple business units and teams- complete audits with sense of urgency – from planning to report issuance- consistently meet set timelines- working efficiently under time constraints- and quickly learn and understand diverse business areas/systems.

Ability to travel 30-40% and willing to travel up to 50% as needed
Bachelor's Degree required (MBA is a plus) in any area of business or information systems- accounting or finance preferred
A minimum of 3 years of External/Internal Audit controls experience.
Excel experience is required (ability to manipulate and analyze data)
Experience with U.S. GAAP requirements
Experience with audit controls compliance testing
Excellent verbal and written communication skills in English
Additional languages will be a plus (i.e.- Russian/Arabic/etc.)


What we offer you
An ambitious employer; we only want the best for you;
A fast career track like only few other companies can match;
A competitive salary and excellent bonus structure (above market);
Permanent contract; for we believe in doing big bets on people;
Always room for new insights; if you have an idea- please let us know- and we can set it in action!


About Us

The Kraft Heinz Company is one of the largest food and beverage companies in the world, with eight $1 billion+ brands and global sales of approximately $25 billion. We're a globally trusted producer of high-quality, great-tasting, and nutritious foods for over 150 years. Our brands are truly global, with products produced and marketed in over 40 countries. These beloved products include condiments and sauces, cheese and dairy, meals, meats, refreshment beverages, coffee, infant and nutrition products, and numerous other grocery products in a portfolio of more than 200 legacy and emerging brands.

No matter the brand, we're united under one vision To sustainably grow by delighting more consumers globally. Bringing this vision to life is our team of 39,000+ food lovers, creative thinkers, and high performers worldwide. Together, we help provide meals to those in need through our global partnership with Rise Against Hunger. We also stand committed to responsible, sustainable practices that extend to every facet of our business, our consumers, and our communities. Every day, we're transforming the food industry with bold thinking and unprecedented results. If you share our passion – and are ready to create the future, build a legacy, and lead as a global citizen – there's only one thing to do join our table and let's make life delicious!

Our Culture of Ownership, Meritocracy and Collaboration

We're not afraid to think differently. Embrace new ideas. Dream big. We empower our people at every level – from entry-level intern to senior leader – to own their work. We share a responsibility to think like Owners – to be mindful of the collective and sustained success of Kraft Heinz – which we apply to every situation, every day.

As part of Kraft Heinz, you're supported to grow and achieve. You're expected to bring your authentic self to work every day, to lead with humility, and drive outstanding performance at every level – and you'll be rewarded. You're given opportunities to leave a mark and build a legacy. But you won't do it alone. You're supported by passionate teammates along the way, and our collective, collaborative spirit fuels our incredible progress.