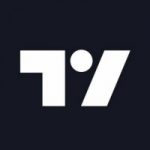 German Translator
About Us:
We're TradingView, the largest social network and charting platform for traders and investors – used by 30 million users each month in over 180 different countries. One of the most popular websites on the internet (literally), millions of people turn to TradingView each and every day to help make more informed investment decisions that impact their financial future. We're backed by top American venture capital firms, raising over $300M to date, with team members in 40+ countries around the :earth_asia: – speaking 20+ languages – and we're growing in a big way.
Job Focus:
Our mission is to help millions of people succeed in life, whatever that means for them, by providing the highest quality financial information in the smartest way so they can make the best-informed investment decisions possible. Due to our global footprint and having users in countries all over the world, it is important that we can communicate and engage with people from different backgrounds, languages and cultures. This person will play a crucial role in enhancing the experience of our users around the world by ensuring we are providing the same high quality data and product, no matter the location and no matter the language.
Responsibilities:
1. Translation of the website content from English (US) to German ensuring the target text is free from errors, totally accurate, and of maximal fluency (taking into consideration language specific nuance), whilst keeping the unique TradingView 'voice' alive
2. Translation of the mobile apps, maintaining the same high standards outlined above so users have the exact same experience in English and German
3. Translation of blogs and other user content, ensuring technical and financial jargon is precisely maintained
4. Translation of TradingView solutions whilst maintaining the local resonance, clarity and flow
5. Working closely with other translators, proofreaders and local specialists to resolve any queries regarding terminology or language and improve processes as required
Required skills:
1. Full professional proficiency in (American) English and German - both written and orally
2. Good fundamental financial and economic knowledge (trading experience is welcomed)
3. Efficient with time management and responsibilities
4. Strong commercial awareness
5. Able to analyze, digest and critically read content, asking questions as required
6. Detail-oriented and punctual with deadlines
TradingView is an equal employment opportunity employer to all employees and applicants for employment and prohibits discrimination and harassment of any type. We celebrate people of all race, color, religion, age, sex, national origin, disability status, genetics, veteran status, sexual orientation, gender identity, or expression.
To apply for this job please visit LinkedIn.