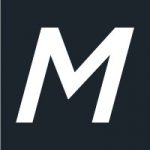 German Translator
Our client, a leading automotive company, is looking for a German Translator to join their team remotely! In this role, you will translate source documents from German to US English as required by the organization. Documents include, but are not limited to, repair manuals, owner's manuals, vehicle display texts, vehicle diagnostic program content, software interfaces and content, presentations, e-mails and miscellaneous documents.
*This role is an on-going W2 contract with the the opporunity to convert*
*100% remote*
Responsibilities:
Translates documents and ensures translation is accurate, relevant and used appropriately in context. Works with technical experts and on-car validation to resolve questions and ensure accuracy of translations.
Performs required quality checks on translated documents. Checks and corrects formatting of translated documents when necessary.
Receives feedback on translations from translation team, editing teams, technicians/customers, other departments and factories and implements feedback in translation projects.
Supports management with research, benchmarking, and data inquiries as necessary.
Applies technical writing skills and any automotive service, engineering and troubleshooting experience when translating. Is familiar with and applies terminology used by the US/Canadian automotive service environment, SAE J1930, the US English electrical components list and the tools and equipment list.
Updates translation memory databases (TMs), which contain translated sentences for reuse, with new translated content. Submits suggested corrections for approval, makes corrections in TMs and performs maintenance tasks.
Submits requests for new content or changes in terminology databases according to established terminology processes within the team. Assists with maintenance of terminology databases.
Prioritizes workload to maximize efficiency and completes assigned tasks within specified deadlines. Communicates in a timely manner if deadlines will be difficult to meet.
Adapts to changes in deadlines and translation/editing processes. Generates and implements ideas for process improvements.
Manages translation projects, including receiving files, preparing, assigning, performing quality checks and delivering. Outsources projects to translation vendor when required, and monitors vendor's progress and assists with inquiries.
Tracks all projects translated and/or managed according to established processes and conventions. Ensures tracking sheets are up-to-date and correct at all times so that accurate translation reports can be generated.
Learns and adapts to new software and processes and assists with the training of other team members. Completes additional training courses for translation software, product knowledge and employee enrichment when possible.
Troubleshoots software and hardware issues, generates possible solutions. Works with SDL software support and IT department to resolve issues when needed. Assists other team members with troubleshooting and issue resolution.
Desired Experience:
5 years proficiency with German language, both written and spoken.
3 years translation experience
Strong proficiency in English and German language, grammar and writing skills
Automotive system knowledge
Good understanding of automotive technical terms and processes
Electronic publishing and/or technical writing experience
Strong project management and planning skills
Strong organizational skills / ability to multi-task
You will receive the following benefits:
Medical Insurance - Four medical plans to choose from for you and your family
Dental & Orthodontia Benefits
Vision Benefits
Health Savings Account (HSA)
Health and Dependent Care Flexible Spending Accounts
Life Insurance, Long-Term & Short-Term Disability Insurance
Hospital Indemnity Insurance
401(k) including match
Paid Sick Time Leave
Legal and Identity Protection Plans
Pre-tax Commuter Benefit
529 College Saver Plan
Motion Recruitment Partners is an Equal Opportunity Employer, including disability/vets. All applicants must be currently authorized to work on a full-time basis in the country for which they are applying, and no sponsorship is currently available. Employment is subject to the successful completion of a pre-employment screening. Accommodation will be provided in all parts of the hiring process as required under Motion Recruitment Employment Accommodation policy. Applicants need to make their needs known in advance.
To apply for this job please visit LinkedIn.