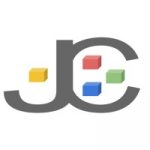 German Translator
JobCrypt is a new and exciting decentralised job board built on blockchain and Web3! Fresh into 2023 we have an opportunity for a successful interpreter and translator between German and English to join our expanding global team. As our core interpreter and translator you will be responsible for ensuring that the JobCrypt brand is represented correctly and appropriately between the two languages.
The core duties of the role are:
Perform German <-> English interpreting services for JobCrypt Live Events
Provide translation transcripts for recorded media
Translate JobCrypt copy into the respective language
Proof read externally sourced copy
Support SEO activities
Support community managers in understanding and resolving interlanguage queries
Support executive meetings
The requisite qualifications are:
Fluency in German and English, covering presenting, speaking, reading & writing
Strong understanding of German culture.
Recognised qualification in interpreting German <> English
Recognised qualification in translation German <> English
2 years experience professional interpreting
Good organisation and problem-solving skills and have a "can-do" attitude and positive thinking.
The ability to work under pressure with tight deadlines and stay focused.
Excellent accuracy, attention to detail, and organisational skills.
Sound research and translation judgement skills, and have self-motivation, adaptability, and professionalism.
Benefits offered by the role are:
Fully remote work
Part-time
To apply for this job please visit LinkedIn.